Andre Iguodala Hits A No Look Hook Against The Lakers [Video]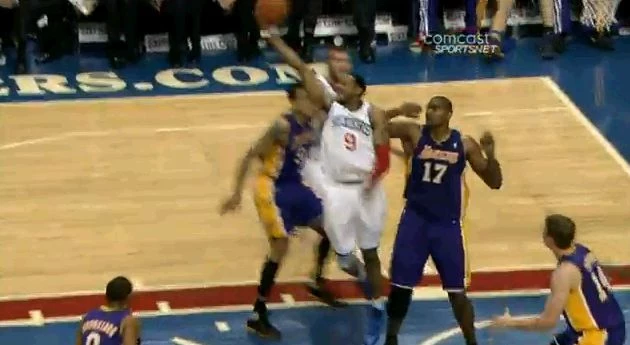 Look at that picture, and take a second to notice the location of three things.
1. The ball
2. The basket
3. Andre Iguodala's eyes
After you've taken a minute to notice that none of those three are where they should be if Andre hopes to score, watch what happens.
Subscribe to Club 93.7 on