Crane Lifting A Pool Crushes House [Video]
I'm not allowed to operate heavy machinery like cranes, but I can't imagine that it would be that hard.  All you have to do is pull some levers, move some knobs and not drop a pool on someones house.  I'm sure that its more complicated than that, but if I ever were a crane driver I would be sure not to do this.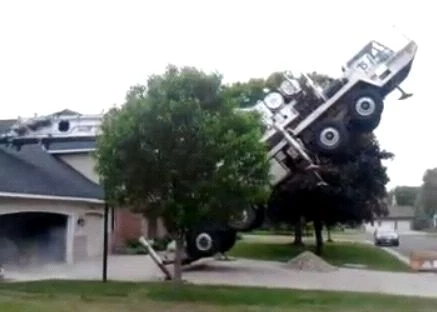 Either there is a big problem here or somebody learned how to pop-a-wheelie in the crane!  The best part of this whole video is home owners reaction.  It doesn't happen till the end, but trust me, it's worth it.
http://www.youtube.com/watch?v=-7MfHsLT9hY&feature=player_embedded