Floyd Mayweather Takes Shots At De La Hoya & Ortiz Via Twitter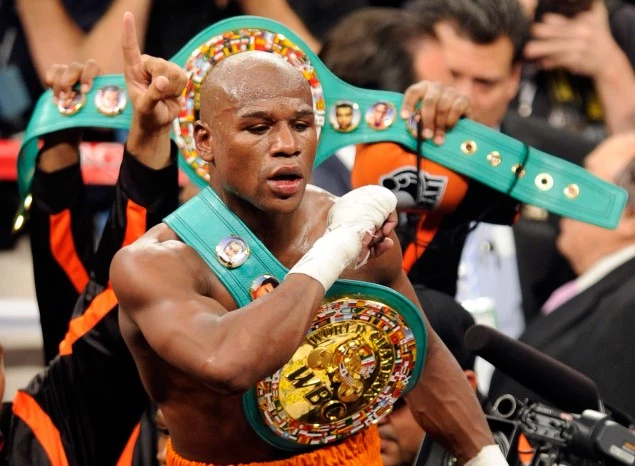 Floyd "Money" Mayweather who is just coming off a controversial  forth round knockout of Victor Ortiz a few weeks ago, took to Twitter to keep the beef going between the two fighters and promoter Oscar De La Hoya. Mayweather called both De La Hoya and Ortiz "b*tches" for questioning his tactics during his knockout win a few weeks ago.
De La Hoya runs Golden Boy Promotions. He demanded that Ortiz be given a rematch after being knocked out by Mayweather on a punch that people considered a cheap shot. Check out the pic Mayweather posted below and see his actual comments.
Mayweather heard that and Tweeted:
"I left the fight in the ring but Oscar and Ortiz keep doing interviews crying like some Golden Girl b****es. I will f*** both of you up. I won't  give 'Victoria Ortiz' a rematch until he defeats Andre Berto again."