Lauryn Hill Gets 3 Months for Failing to Pay $1 Million in Taxes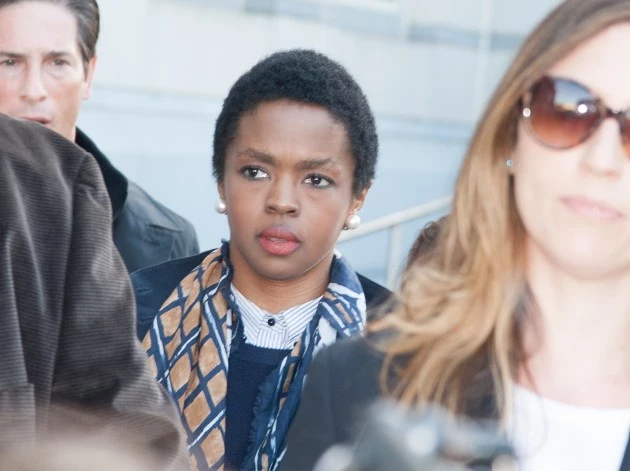 Lauryn Hill pulls a Wesley Snipes and tries to avoid paying around 1 million in taxes and has been sentenced to 3 months in jail.
There are two unavoidable things in this life. Death and taxes. Death is sure to come, and if you don't pay your taxes the government is sure to come.
(Yahoo News)

NEWARK, N.J. (AP) — Grammy-winning singer Lauryn Hill stood in federal court Monday and compared her experience in the music business to the slavery her ancestors endured before a judge sentenced her to three months in prison for failing to pay about $1 million in taxes over the past decade.

"I am a child of former slaves who had a system imposed on them," Hill said before U.S. Magistrate Madeline Cox Arleo. "I had an economic system imposed on me."

Hill, who started singing with the Fugees as a teenager in the 1990s before releasing her multiplatinum 1998 album "The Miseducation of Lauryn Hill," pleaded guilty last year to failing to pay taxes on more than $1.8 million earned from 2005 to 2007. Monday's sentencing also took into account unpaid state and federal taxes in 2008 and 2009 that brought the total earnings to about $2.3 million.

via [Lauryn Hill gets 3 months for failing to pay taxes – Yahoo! News.]