Mike WiLL Made It Releases '#MikeWiLLBeenTriLL' Mixtape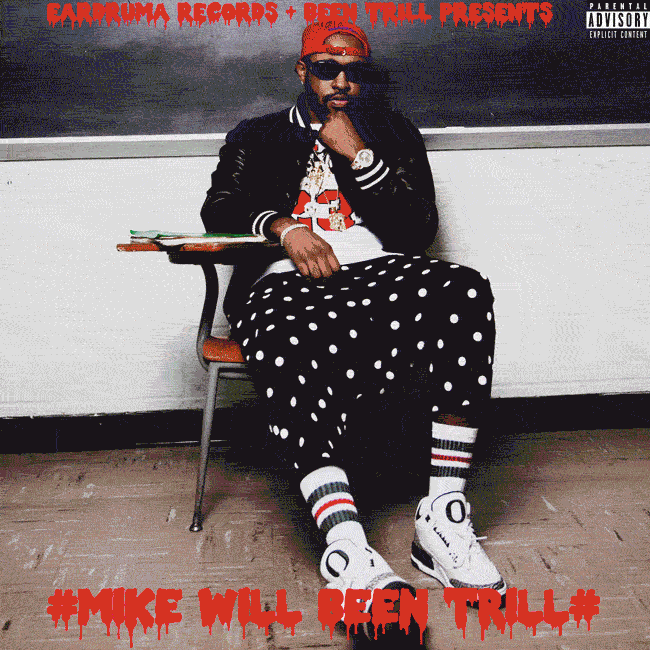 If you found yourself nodding your head uncontrollably in the club, the beat was most likely produced by Mike WiLL Made It. In 2013, the Atlanta hitmaker blessed Miley Cyrus, Juicy J, Rihanna and others will some banging tracks. After inking a deal with Interscope Records for his Eardruma Records imprint, Mike WiLL drops a free mixtape, '#MikeWiLLBeenTriLL.'
Hosted by his good friend Future, the collection is a follow-up to his 2012 mixtape, 'Est. in 1989.' The tape boasts a slew of rappers Mike WiLL has blessed behind the production board.
Rhyme-spitters Big Sean, Gucci Mane, 2 Chainz, Migos, Wiz Khalifa, Ciara, Project Pat and others appear on the 25-song effort.
The collection features tunes you've probably heard before like Jay Z's 'Beach Is Better,' Juicy J's 'Stop It,' Miley Cyrus' 'My Darlin' and Future's 'S—' Megamix Featuring Drake, Juicy J, ScHoolboy Q and others.
Now that Mike WiLL Made It has, well, finally made it, expect more trill bangers in 2014.
"I just feel like it was time to take things to the next level and help those who helped me," he told Complex about his label. "I feel like I'm in a good position right now and I can expand a lot of my ideas."
Listen to Mike WiLL Made It's '#MikeWiLLBeenTriLL' Mixtape
Source:
Mike WiLL Made It Releases '#MikeWiLLBeenTriLL' Mixtape