Nas Confirms Amy Winehouse 'Me And Mr. Jones' Is About Him [Video]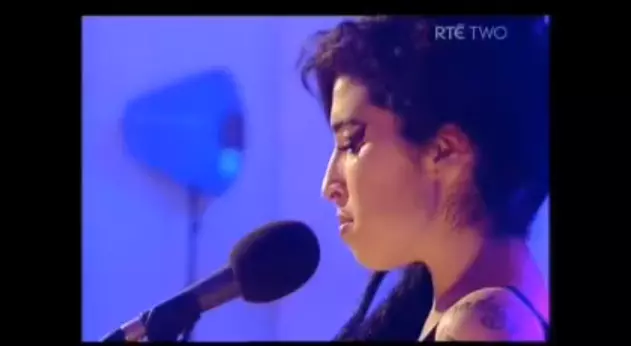 Rapper Nas came clean about a recently leaked tracked from the late Amy Winehouse called "Me and Mr. Jones" claiming it's about him. Rumors circled that Winehouse had a crush on Nas, lyrics say: "Mr. Destiny, 9 and 14," Winehouse sings, referencing Nas' daughter, Destiny, and the September 14 birth date she shared with the rapper.
Nas also had this to say about Winehouse when he was on 106 & Park "She was a genuine person," Nas said referring to Winehouse. "She was like, real. When you talked to her, she was real. She was struggling with a lot of things in her life, but she was a real artist. She was like a sister to me, like a little sister. We had the same birthday so she just had this big, big spirit for this little body. You know what I mean? I wish she was here today, man. God bless her soul."
Nas confirmed rumors that Amy Winehouse's "Me & Mr. Jones" is a dedication to him.
He said:
"I don't really remember who introduced us. I don't remember right now. But, I heard a lot about it before I even heard the song. She was a genuine person. She was like, real. When you talked to her, she was real. She was struggling with a lot of things in her life, but she was a real artist. She was like a sister to me, like a little sister. We had the same birthday so she just had this big, big spirit for this little body. You know what I mean? I wish she was here today, man. God bless her soul."
http://youtu.be/rtajrTlUhN8