Rihanna Talks Adele And Perfoms On 'The Jonathon Ross Show' [Video]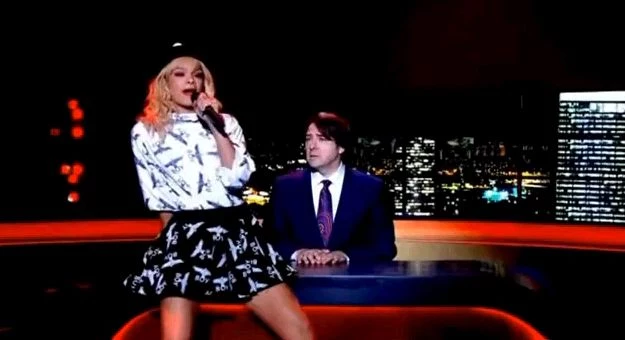 Rihanna continued her European media tour over the weekend, making an appearance on 'The Jonathon Ross Show'.
Since she was overseas, the number one thing to talk about is Adele but she also talked about the single life, and performed 'Talk That Talk'.
Rihanna started talking about how she felt like the single life was a little overrated.
She said: "I have such incredible experiences in my life. But you want to share your life with someone. That's what I'm missing right now."
She also said that meeting Adele left her starstruck.   "I love her. I'm a big fan. Her last album, '21' spoke to me so much."
In fact, Rihanna said Adele's lyrics struck too much of a chord with her and, she had to give herself a break.   "I feel like everyone in the world identified with '21' to the point that I had to stop listening because it was depressing me so much. If you identify with it, sometimes you don't want to hear about it."
Rihanna On The Jonathon Ross Show
Subscribe to Club 93.7 on
Rihanna Performing Talk That Talk On The Jonathon Ross Show
http://youtu.be/janpQSfos6M