Rihanna's 'Sunrise' Interview Ends Quickly [Video]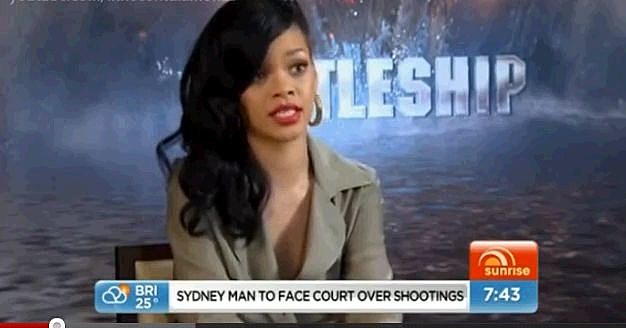 Rihanna has spent the last few days in Australia promoting the release of her new movie 'Battleship'.  Besides having to deal with a bad cold, Rihanna has also ran into quite a few people interested in her ever-changing love life.
This interview on Sydney's 'Sunrise Show' is a pretty good example of her frustration.
The interviewer asked Rihanna, "How frustrating is it when you're linked with another big star, even if you've barely met them?"
Rihanna answered, "Very frustrating, almost as frustrating as being asked about it. What's the point."  That's where the interview "abruptly" ended.
Before she left, Rihanna got one more word in for the general public, saying: "They're interested in a lot of things—a lot of things that don't matter. Or shouldn't."
Rihanna Leaves Sunrise Interview
Subscribe to Club 93.7 on