Workout Kid [Video]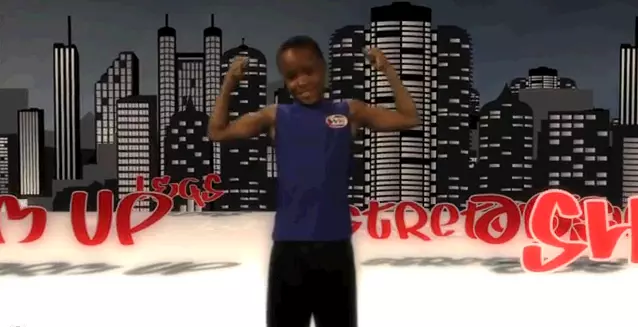 This kid has to be the World's most fit and soon to be rich kid in the World. His name is C.J. Senter and he wants to get young people ripped! He's only 10 years old but he has a work out regiment that most adults wouldn't dream of following. Check out his work out tape and see if you could handle what this 10 year old is cooking.
I like that fact that he is going to be a star and will make it fun to work out and stay fit. Let's be honest, these kids in America now a days are fat and lazy! We've given so many excuses on why our children are fat, the real reasons are we don't cook good wholesome dinner anymore and we are letting our kids watch too much tv, and be online way too long. Well if C.J. has it his way this is going to change. His parents aren't the most fit people on earth and his siblings don't even like sports, which makes his obsession even stranger. It came from him watching a DVD of P90X and now it's 3 times a week workout routines. And if you were wondering he does not lift weights. He knows that's not good for kids until their teen years.
Subscribe to Club 93.7 on
Full story here!