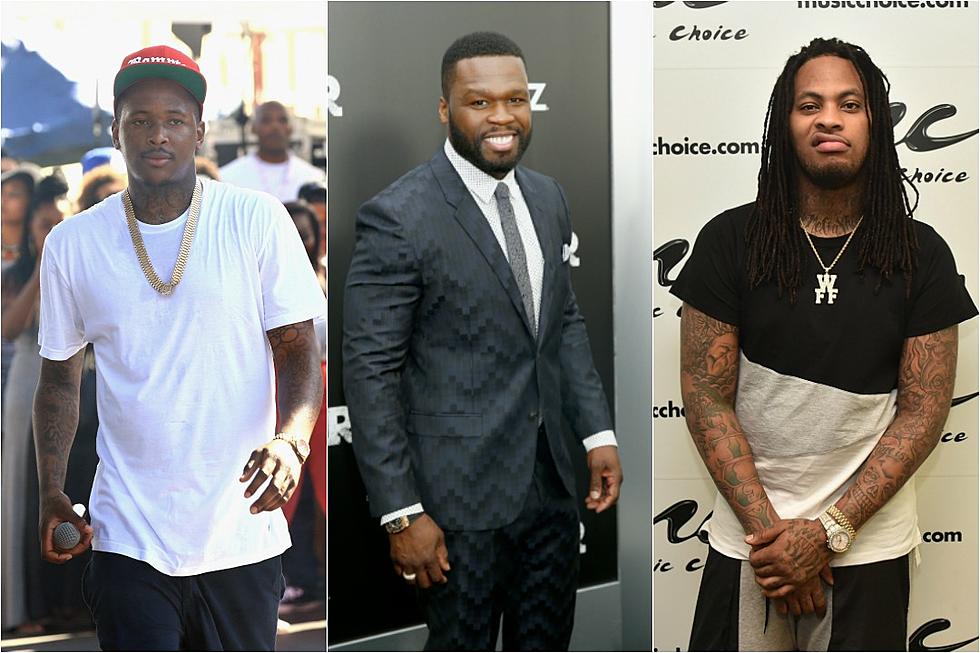 21 Rappers Who Were Shot While They Were in the Spotlight
Christopher Polk/Brian Ach/Theo Wargo, Getty Images (3)
For rappers who've largely built their careers on reckless bravado and confrontational lyrics, getting shot is pretty much an occupational hazard. Most MCs rightfully want to distance themselves from the immediate dangers of the street life they so often rap about in their songs, but sometimes the ties that bind them to that atmosphere are too thick to sever, and fame can't shield them from a hail of gunfire.
If you use Jadakiss' lyrics on "Letter to B.I.G." as a guide to recent hip-hop history ("You ain't gotta be nice, getting shot is the thing now"), getting shot can seem like the best inadvertent PR a rapper could ask for. However, we're sure artists like Cam'ron, Fabolous and Waka Flocka wish they hadn't gotten that sort of publicity.
Fab' was cooling in Manhattan when he was shot in his right leg. When an armed robber asked Waka for his jewels, the Brick Squad boss was shot several times after he gave up his jewelry. One day after performing at Howard University, a carjacker tried to take Killa Cam's royal blue 2006 Lamborghini. Simply put, Cam wasn't having it, and he managed to drive away even after being shot in both of his arms.
Shooters rarely have a conscience and they'll fire off whether a rapper is in a place of business or in the proximity of loved ones. They also don't care about how many people know the lyrics to an artist's songs. 50 Cent was already a rising star when he was shot nine times on May 24, 2000. What they might not have known is the fact that he was seated in his whip right outside of his grandmother's house when he was hit. Yikes.
Today, XXL takes a look at 13 rappers who got shot when they were already famous. Peep the gallery for yourself below.