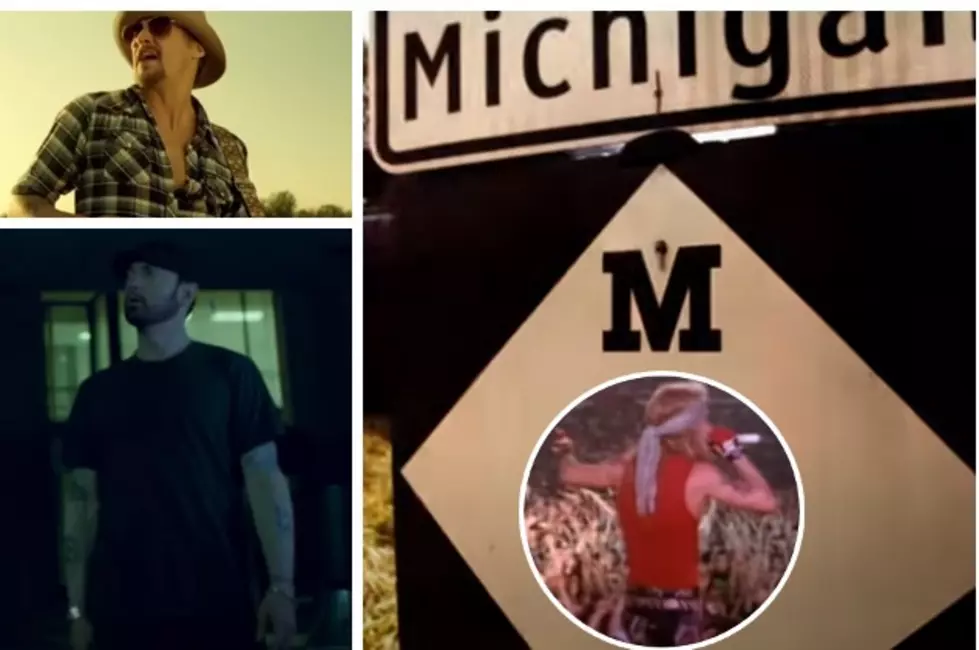 Did You Know These Music Videos Were Filmed In Michigan?
Kid Rock, Eminem, Bob Seger, Poison via YouTube
Believe it or not, there was once a time when MTV actually played music videos. What a concept - music television, playing actual music videos. These days if you want to be on MTV you have to be a pregnant teenager and if you want to watch a music video, you go to YouTube.
What matters most when shooting a music video? Location, location, location. Michigan has been the perfect backdrop for quite a few music videos. Some of the biggest names in music have shot videos in the Great Lakes States including Poison, Bob Seger, and Uncle Kracker. Kid Rock and Eminem have both made more than one music video in Michigan.
The list below does not include multiple videos from the same artist and I am aware that there are more than just five videos that have been made in Michigan. This is just a taste of what has been produced in the Great Lakes State.
It is cool to see these musicians in places that many of us have been to including the Upper Peninsula and Joe Louis Arena. Enjoy the Michigan-made videos below.
Poison - 'Ride The Wind' was filmed at Joe Louis Arena in Detroit.
Uncle Kracker - 'Smile' video was filmed in Mount Clemens, Hale, and Long Lake.
Eminem - 'Fall' video was filmed in Detroit's Corktown
Kid Rock - 'Born Free' video was filmed in Alger County in the Upper Peninsula
Bob Seger - 'Detroit Made' video was filmed in Detroit
Halestorm - 'I Miss The Misery' video was filmed in Flint.
16 Comedians Who Were Born in Michigan That You May Know
Check out 16 Michigan natives that have made a name for themselves in the realm of comedy. Everything from stand-up comedians to comedic roles in TV and film.
[carbongallery id="6283dfa151a993575fb605f5]
14 Famous and Notable People from Lansing, Michigan
Michigan has produced many celebrities and famous people over the years. Check out 14 famous or notable people born in the state Capital of Lansing, Michigan here.