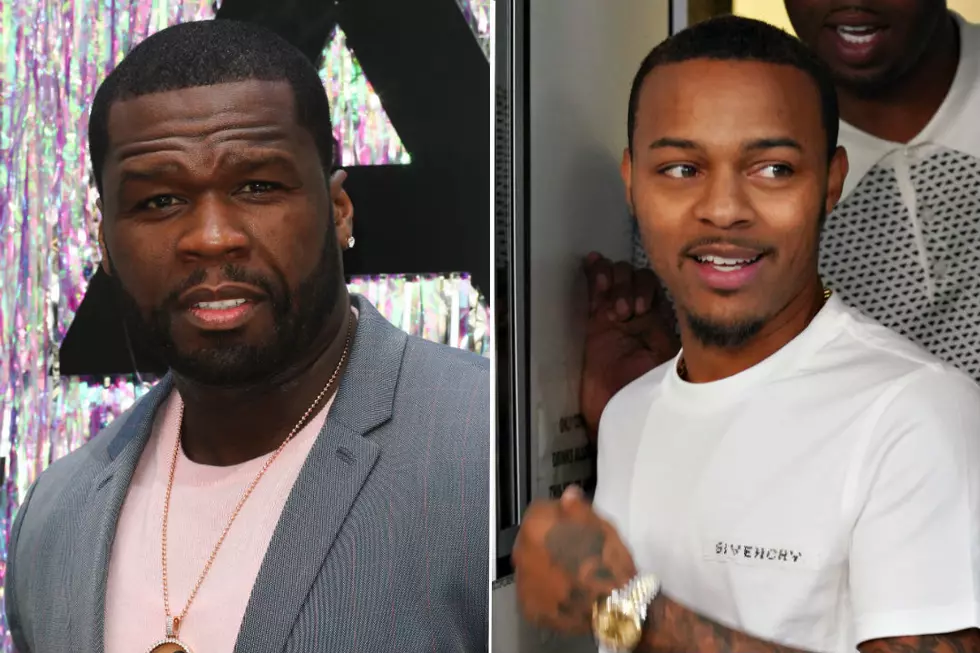 50 Cent Says Bow Wow Paid Him Back Money Intended for Strippers
Paul Archuleta / Cindy Ord, Getty Images (2)
In a video posted to social media on Monday (June 17), 50 claimed that Bow Wow paid him the money he allegedly owed after they had a score to settle over Bow purportedly misused some of 50's funds in the strip club.
"So I just got off the phone with my man Ant. He called to tell me Bow Wow reached out and gave him the money so we cool and shit," 50 says in the clip. "But I wanna do something to that nigga. I feel like the nigga stole my muthafuckin' money. I fucking throw the money for the dancers and shit—this nigga picking it up and taking it home with him? But now that I got my money, I'm wishing Bow Wow peace, happiness, all the blessings that could come to him."
He also had a message to his fans, letting them know that they can stay out of Bow Wow's comments.
"But y'all leave him alone! He feeling all kind of pressure! Muthafuckas on his page like, 'Yo you owe 50 money, muthafucka! You better pay!' I know he's like, 'Ah!'"
You can watch 50's video for yourself below.
 
           See Photos of Every Artist on DJ Khaled's Father of Asahd Album