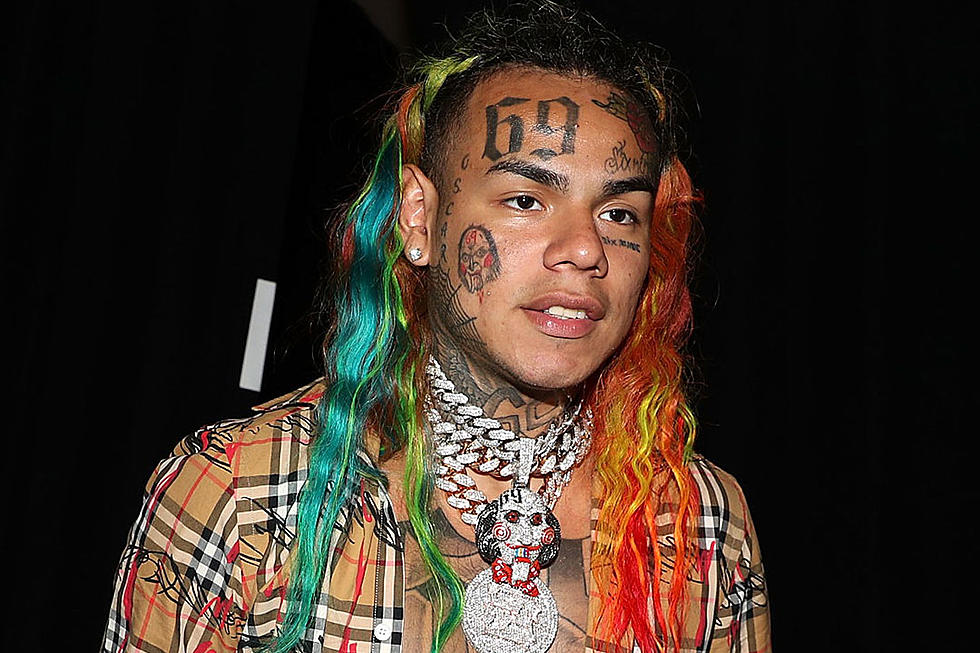 6ix9ine Sentencing Date Moved to This Year
Shareif Ziyadat, WireImage
6ix9ine's sentencing date has officially been moved.
According to court documents obtained by XXL on Tuesday (Oct. 8), the embattled rapper's sentencing has been scheduled for Dec. 18 at 10 a.m. EST. The date was originally set for Jan. 24, 2020.
6ix9ine's sentencing was expedited following a request from the rapper's legal team. As we previously reported, U.S Attorney Geoffrey S. Berman filed paperwork stating that Tekashi's lawyer, Lance Lazzaro, wanted 6ix9ine's sentencing date to be moved up. According to the document, the prosecution didn't oppose the appeal.
"Counsel for Mr. Hernandez respectfully requests that sentencing be scheduled on an expedited basis," reads the document. "The Government does not object to this request."
6ix9ine, born Daniel Hernandez, was initially facing nearly 47 years in prison for racketeering and other charges after being arrested in November of 2018. His decision to cooperate with the government and testify against his former associates, Anthony "Harv" Ellison and Aljermiah "Nuke" Mack, in their racketeering trial could lead to his sentence being lowered considerably. During his testimony against them in court last month, 6ix9ine himself reportedly said he expected to be released from prison in January of 2020, a time that coincides with his original sentencing date.
Last week, Ellison and Mack were both convicted of several federal charges after 6ix9ine's court testimony. Ellison and Mack were both found guilty of racketeering conspiracy. Mack was also found guilty of conspiring to distribute narcotics. Additionally, Ellison was found guilty of kidnapping, maiming and assault with a dangerous weapon in aid of racketeering.
See 20 Rappers Who Released Projects From Jail