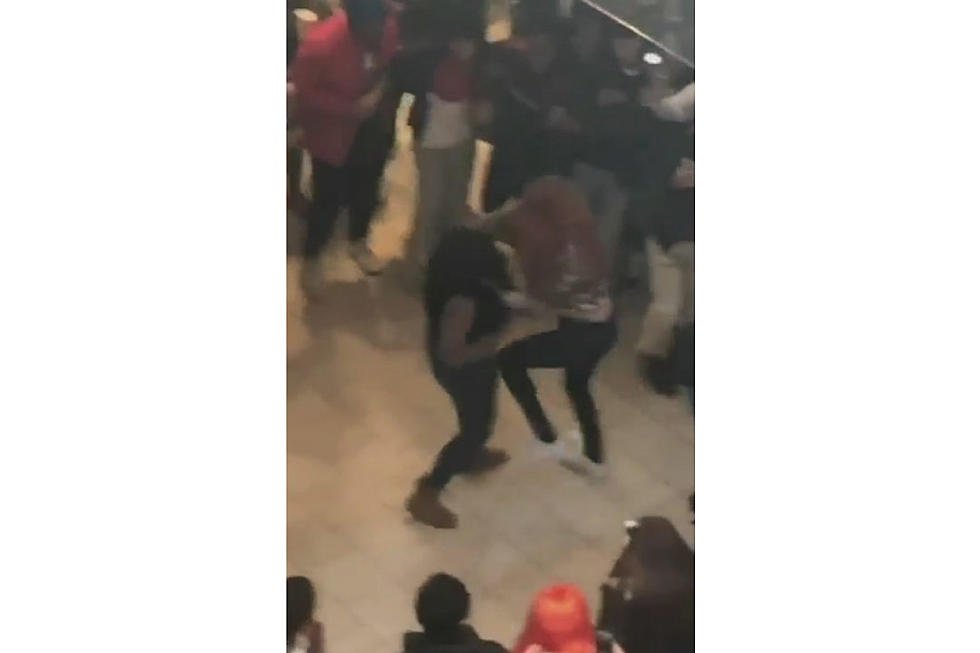 A Boogie Wit Da Hoodie Appearance Canceled After Fights Break Out
ABC7 New York
A scheduled appearance for A Boogie Wit Da Hoodie at Queens Center Mall in Queens, N.Y. on Friday (March 8) turned into an all-out melee forcing the Bronx rapper's meet and greet to be canceled.
The Hoodie SZN rapper was set to show up at the Puma store at a wrist band-only event but the word got out and a large number of teens descended upon the store. As a result, pushing and shoving lead to fights breaking out, reports ABC7 New York. This lead to other fights breaking out throughout the mall.
Video of the crazy scene has surfaced online. In one clip two females are engaged in a one-on-one while a circle of spectators look on. Another video shows what appears to be a teen getting stomped out by multiple people. Police were called to the scene and quelled the chaos by closing down parts of the mall in order to disperse the crowd.
"They are throwing tables, they are jumping people and they are arguing with the security guards," one woman who was at the mall when the melee broke out noted to reporters.
The Boogie event was shut down because of the skirmishes. However, Boogie performed a couple hours later at an event in Williamsburg, Brooklyn.
See video of the wild mall melee below.
See Behind-the-Scenes Photos of A Boogie Wit Da Hoodie at 2017 XXL Freshman Shoot