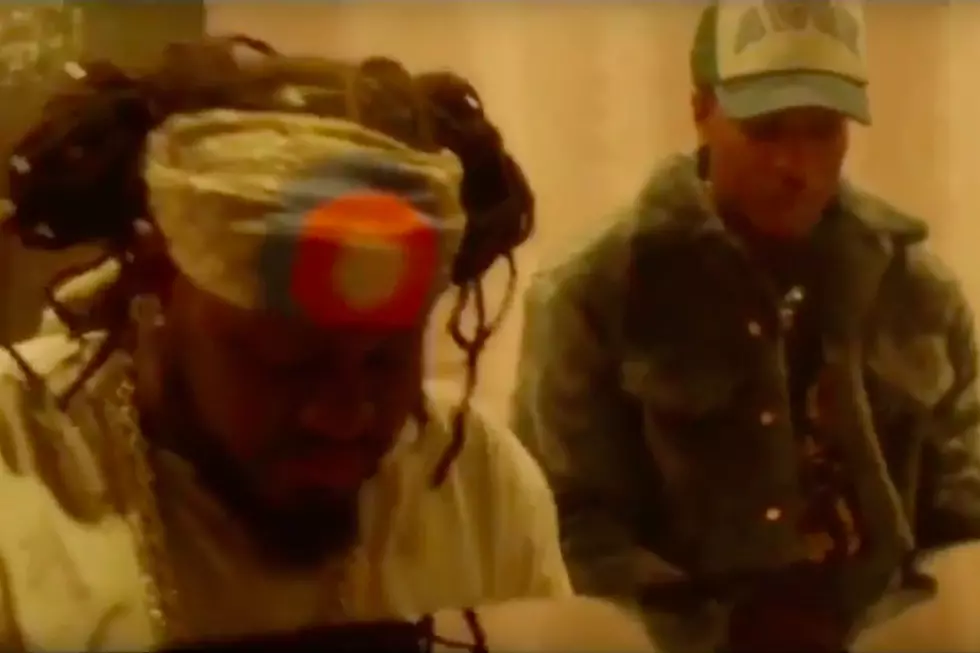 Watch ASAP Rocky Freestyle While T-Pain Plays the Piano
HipHop Generation via YouTube
Known for his charisma and a malleable flow, A$AP Rocky's always had the ability to sound dope pretty much no matter what beat he chooses to rap on. That's a point he proves once again by freestyling over the sounds of T-Pain playing the piano.
Spitting in what appears to be a hotel room, Rocky bobs his head while the Florida crooner delivers a freestyle that's definitely off the top.
"Why I'm so happy, don't need to pout/Why Flacko Jodeye got a mink on in the house/Why the fuck this muthafuckin' wrist look like a rainbow/Why the fuck T-Pain lookin' like the man, though," he spits in a freestyle is included in the second edition of the A$AP Mob's new AWGE DVD series.
This isn't the first time Rocky's taken his rap skills to unconventional soundscapes. A few months ago, he actually rapped over a fire alarm. You've got to wonder what's next—besides, of course, his new album.
Speaking with GQ last fall, Rocky explained what fans could expect from his newest LP. Apparently, it's something pretty cutting-edge. "My new album is really about testing new sounds," he revealed at the time.
He continued, "People are scared to test new sounds, so they go with what's current 'cause it's the easy thing to do. The top 100 songs sound a certain way. People cater more to that because it's a bigger demographic behind that, or it's a guaranteed demographic behind that. I prefer to experiment and have my crowd grow with me and to reach new crowds. I don't just rap—I actually make music. That's why it takes time. These sonics represent me."
Peep Rocky's freestyle below.
See New Music Releases for January 2018