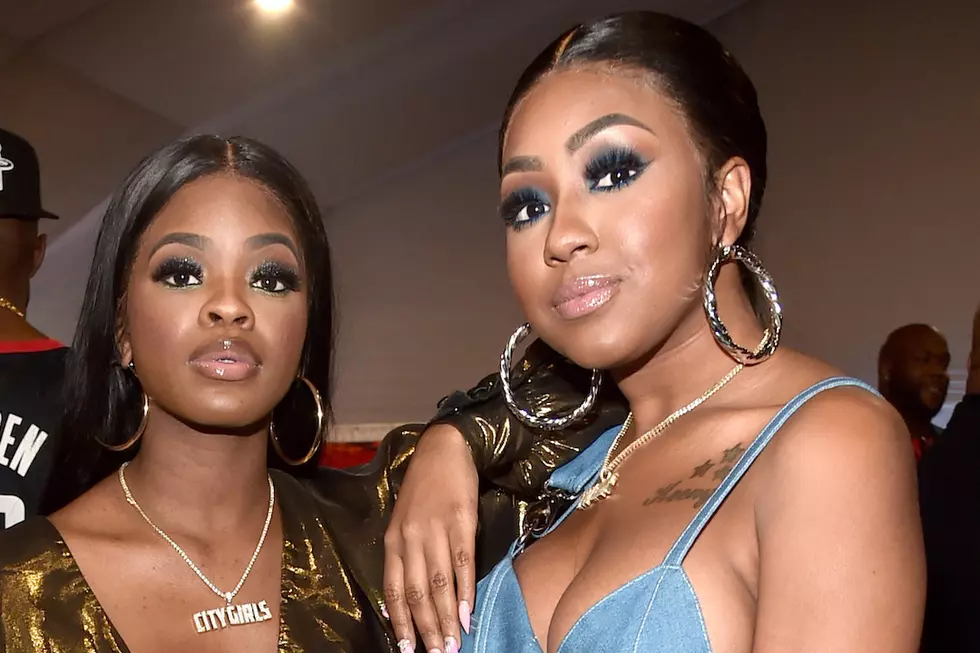 City Girls' J.T. Will Be Out of Prison Within 90 Days, Says Quality Control Music Co-Founder Pierre "Pee" Thomas
Alberto E. Rodriguez, Getty Images
City Girls'  J.T. has been behind bars in Florida's Federal Correctional Institution on fraudulent credit card charges since she turned herself in July 2018. She's set to technically be released from federal custody next year, but now it looks like she could be getting out sooner than some people think—at least, according to Quality Control co-founder Pierre "Pee" Thomas.
In an interview Miami's 99 Jamz posted on Monday (June 24), Pee said that J.T., born Jatavia Johnson, will be released within the next three months.
"J.T. will be home within the next 90 days," Pee told radio personality Supa Cindy without offering additional details about the rapper's supposedly impending release.
While Pee seems confident that J.T. will be out soon, legally, that much isn't certain. According to her entry on the federal government's inmate locator, her release date is still March 21, 2020. While that is her release date, there is at least one way she can serve out some of her time while out from behind bars.
Back in May, the 26-year-old rapper filed a motion to be released to a halfway house three months sooner than she was scheduled to be. If the motion was passed, she would be able to serve the nine months left of her sentence in the halfway house. Unfortunately, she was denied by the judge. That said, the Bureau of Prisons can still grant her motion, so she might still get what she wants.
This news follows Yung Miami's recent announcement that she is pregnant. On June 11, the rapper shared the news on her Instagram page while promoting a trailer for the documentary Point Blank Period Part 2. In the clip, Miami informs Quality Control head honcho Pierre "Pee" Thomas that she is pregnant and is not sure how it will affect her busy schedule.
In the caption, Miami tells her followers that she wanted to announce her pregnancy on her own terms.
During his interview with 99 Jamz, Pee was asked what are Miami's plans touring-wise now that she is having a baby. "Just stay tuned," he cryptically answered.
Check out Pierre "Pee" Thomas' interview with 99 Jamz below.
See 20 Rappers Who Released Projects From Jail