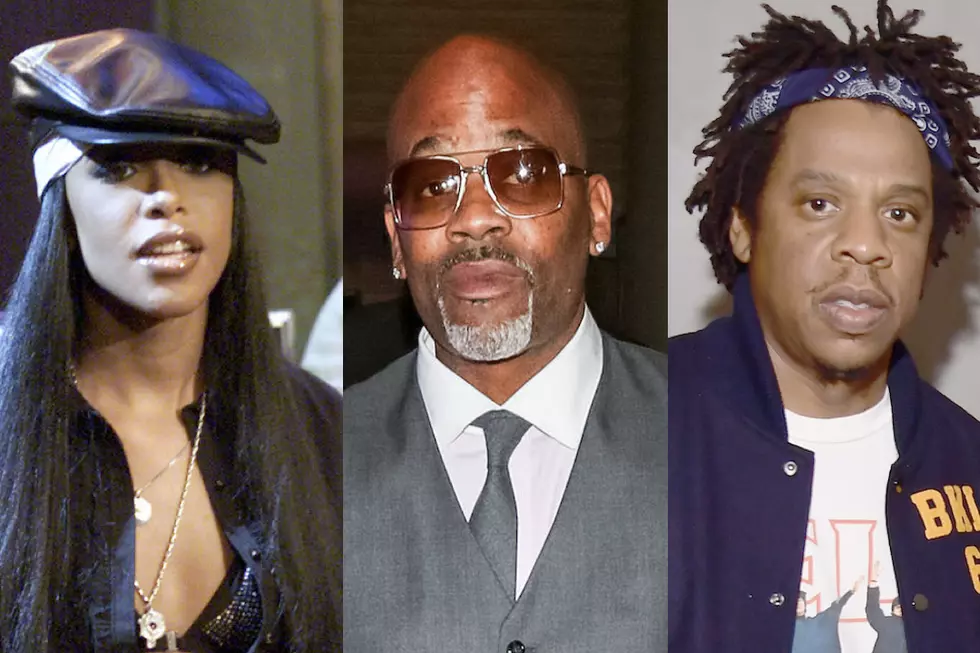 Dame Dash Claims Jay-Z Tried Very Hard to Get With Aaliyah
Kevin Winter / gotpap/Bauer-Griffin/GC Images / Matt Winkelmeyer, Getty Images (3)
In an interview Page Six published on Monday (Dec. 2), Dame claimed that Hov tried to pursue Aaliyah. "He tried very hard," Dame told the publication. "I did not mean to fall in love with Aaliyah, she was just that cool. But you know, we were both going hard...everybody was trying to get to Aaliyah—it was not just Jay."
Dame and Aaliyah dated each other from 2000 until her untimely death in a plane crash on Aug. 25, 2001. She was only 22. Dame says Hov was just one of many who showed interest in the "Rock the Boat" singer.
"I did not know Jay was trying to holler at her, but then it just happened like that," Dame added. "He was trying, I was trying. Everybody was trying—he was going hard."
Elsewhere in the interview, Dame spoke fondly of his relationship with the late R&B star, whose final album, Aaliyah, was released a month before her fatal plane crash.
"She was just cool as hell...we would laugh...we never stopped hanging and that is what happened with her," Dame disclosed. "There was never any obligation or any title...just liking being around somebody for who they are."
Elsewhere in the interview, Dame added that he was in love with Aaliyah as a person and wasn't attracted by her celebrity.
See 25 of the Best Hip-Hop Album Intros Since 2000