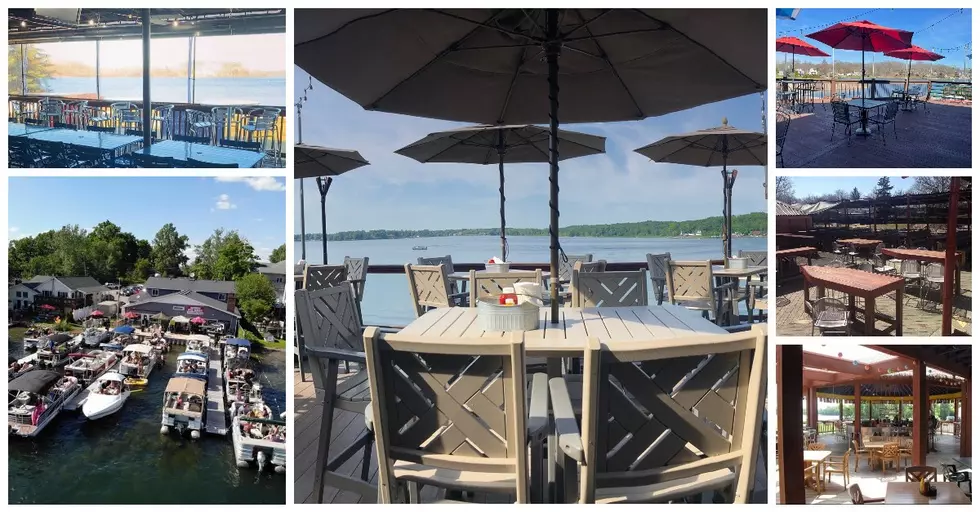 Dinner With A View – 6 Local Spots To Enjoy Lakeside Dining
Cancun, PLL, Bullfrogs, SOW, FML, Lake Inn via Facebook
Although summer does not officially start until Tuesday, June 21st - this week will definitely feel like summer temperature-wise. Beginning tomorrow, Tuesday, May 10th, temperatures in Genesee County and Lapeer County will be well into the upper 80s throughout the week and into the weekend.
It may be too early (and cold) still for swimming in a lake quite yet, but that does not mean you can't enjoy the view of an area lake while enjoying a meal and a cocktail. Lucky for those of us living in or close to Genesee County and Lapeer County we have six awesome options for lakeside dining.
There is nothing better after a long day of work than kicking back on a patio overlooking the water with an ice-cold beer and a burger, or whatever your choice of food and drink. If a fish taco and countless shots of tequila are what you crave, first of all, invite me, and second of all, you can find both (and a lot more) at the Lake Inn in Lapeer and at Cancun 2 in Linden.
Perhaps you want nachos, pizza, and beer - check out the Ponemah Lakeside Lodge in Fenton or Bullfrogs Bar & Grill in Ortonville. Another favorite local spot with a killer patio is Snappers on the Water in Fenton.
Trust me, the six waterfront dining spots below have something for everyone. As a matter of fact, I am quite sure after I finish this article I will be heading to the Fenton Moose Lodge on Lake Fenton for dinner with a view.
Tiny House Living On Lake Fenton
Lakeside Dining In Genesee County And Lapeer County
Home on Grand Traverse Bay is 1 of 5 in Michigan with a Private Harbor
This home for sale on Grand Traverse Bay is one of only five homes in Michigan with a private harbor.
5 Most Popular Restaurant Chains In Michigan