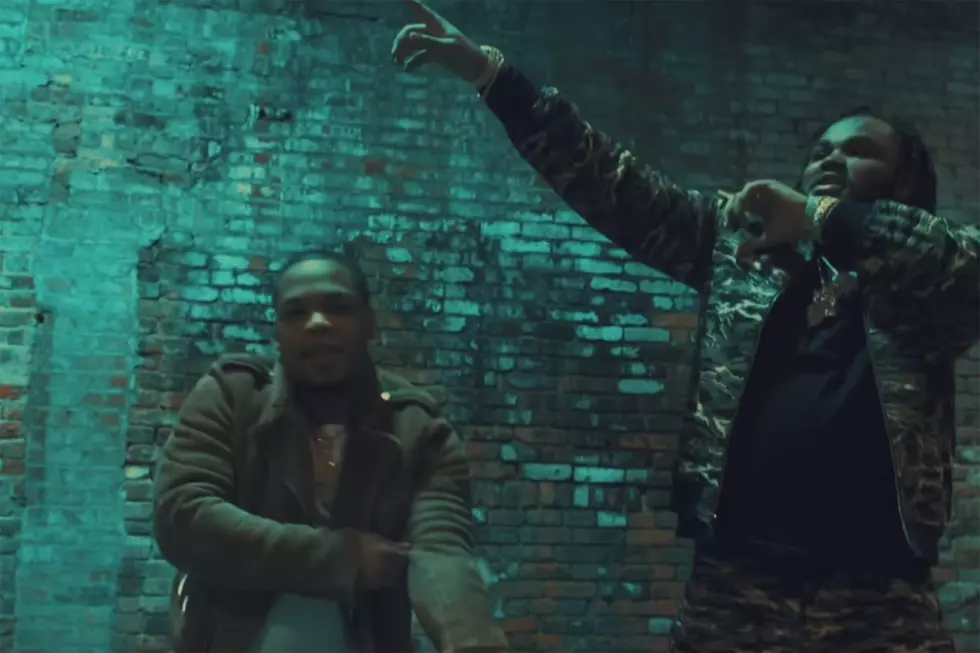 Don Q and Tee Grizzley Get Into Trap Mode in New "Head Tap" Video
WORLDSTARHIPHOP via YouTube
Just about a week after dropping off his new Don Talk mixtape, Don Q pulled up with a new Gambino-directed new visual for "Head Tap," a Tee Grizzley-assisted cut from the project.
The new visual, which dropped on Saturday (March 31), begins with Q and one of his associates sitting back in a whip as they plot their next big street-related move. Toward the end of the convo, Tee chimes in via FaceTime to offer up his help. Q accepts, and soon enough, we see the two flaunting their jewelry and preparing to jump into trap mode.
From there, we see Q heading to a truck where we can see loads of beer and archival footage money counting machines and shots of Q stashing some cash away in the truck. Like we said, they're going into trap mode.
The song itself finds Tee and Q lacing a Murda Beatz-produced track with some hard-hitting, frontline street bars. Leading things off is Q.
"I see the statement, nigga, cut the pretending/I'm not the-I'm not the one for opinions
I come in the buildin', I'm tryna be low, though/I'm duckin' photos gettin' rushed by civilians," the Bronx rapper spits.
Known for his own ultra-gritty bars, Tee doesn't do anything to throw away the vibe of the song.
"From the east coast to the midwest/Joy Road to Dexter and Waverly/I got some killers that play for keeps/Nigga don't play wit' me, they will go cray for me," Tee raps on the beat.
Peep the video for "Head Tap" below.
See 60 Hip-Hop Albums Turning 20 in 2018