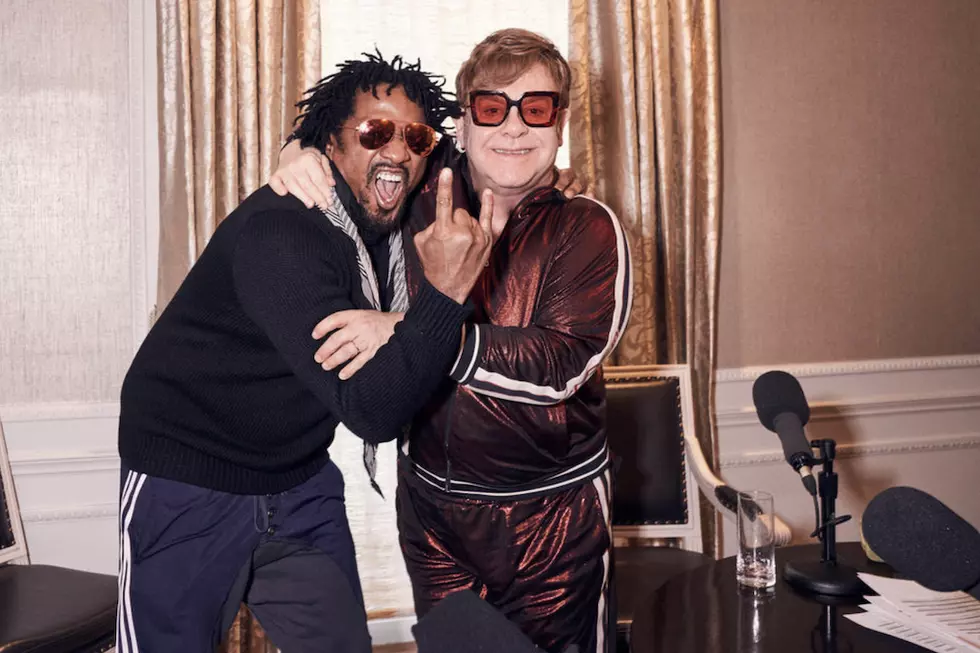 Elton John Loves A Tribe Called Quest
Apple Music
On Wednesday (March 20), the Rocket Man himself had the unique opportunity to interview ACTQ member Q-Tip for a special edition of his Rocket Hour program on Apple Music's Beats 1.
The two legends chopped it up in New York and played music that they both love and talked about artists they admired. During their discussion, Elton expressed his high praise for ACTQ and their musical legacy.
"I'm so thrilled to do this show with you. ATCQ are probably the seminal hip hop band of all time I think," he stated.
Elton then asked, "They had a great start then you disbanded right? Q-Tip responded, "Yeah, you know it gets to the point like it's a marriage as everybody says. It got a little funky there but we always loved each other we all grew up with each other and plus the times were changing. When we started it was more of a group thing, and then years later it's a very trendy thing in hip-hop where it got to be a solo man's game. It just happened, but we did okay."
Elton continued to praise ACTQ for their musicality and inventiveness in hip-hop. "There's something about A Tribe Called Quest that was so cool," he said. "It was so kind of laid back but it was so funky. You were unlike any other hip-hop band, I think."
"I remember starting out seeing bands like NWA and Public Enemy in London at the Hammersmith Odeon," he continued. "And then De La Soul and people like that. And it's just, there's something wonderful about you guys coming together and all the different members."
Q-Tip responded, "I guess the thing with us is that we just always tried to kind of just be ourselves. Like we obviously had, you know, all of the guys who came before us, whether it be the Grandmaster Flashes or the Run-DMCs that set a certain precedent."
You can listen to the entire interview at Apple.com or check out the audio snippets below.
Listen to Q-Tip responding to Elton's praise of ATCQ
Listen to Q-Tip talk about his late friend and member Phife Dawg
See 30 Albums That Will Make You Appreciate Hip-Hop