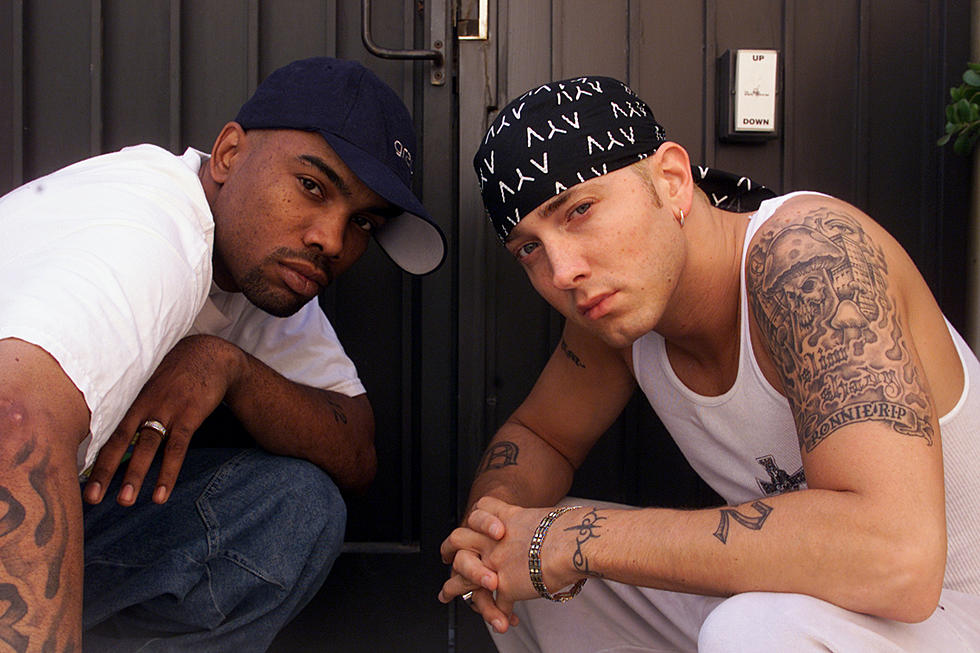 Eminem and Proof 1999 Freestyle Surfaces: Listen
Bob Carey, Getty Images
Monday (May 27) marked the ten-year anniversary of a popular freestyle Eminem and another D12 member, Mr. Porter, did on Westwood's show in 2009. In celebration, Westwood dropped the previously-unreleased Eminem and Proof freestyle recorded on the New York Live show with Westwood and Marley Marl back in 1999.  Both MCs spit right off the top and truly showcase their skills on the mic.
"I'll do it with the fluid that I'm spillin/I'll illin' plus I'm chillin'/I'm not a villain," Em raps. "Forget the controversy surrounding me/And all these fake ass press people surrounding me, hounding me/But I don't give a damn because I smoke a pound of weed/Y'all don't want none of me!"
Proof went up next, and as the beat switched up to Em's  Dr. Dre-assisted 1999 hit, "Guilty Conscience," he went in.
"Too many White and Black people I been gnarly/Rocking with Tim Westwood and Mr. Marley," Proof says. "It's time for us to do y'all—who y'all?/We break balls like cue balls while y'all switch up like Ru Paul/It's true y'all don't want to mess around with us/A lot of people out there is dangerous!"
You can listen to Eminem and Proof's freestyle for yourself below. RIP Proof.
See 18 of the Funniest Hip-Hop Moments on 'South Park'