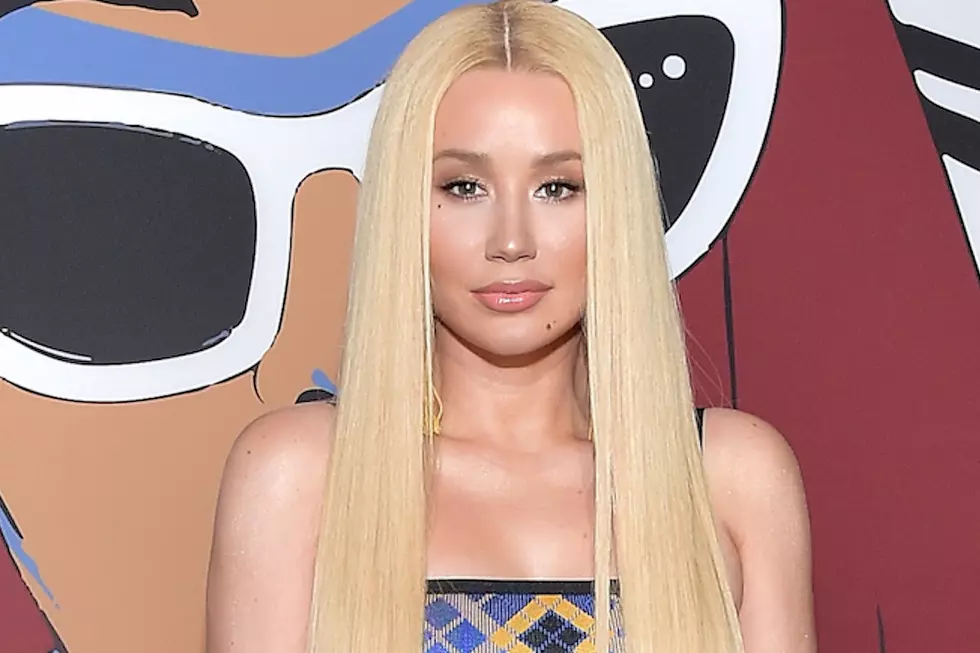 Iggy Azalea Previews Brand New Music
Stefanie Keenan, Getty Images
Now that Iggy Azalea has secured a global recording partnership with EMPIRE, the Aussie rapper is busy working on new material in the studio.
On Sunday (Jan. 6), Iggy jumped onto her Instagram page to share with her fans what she's cooking up in the studio. In the video, the 28-year-old rhymer is wearing the IG cat filter and letting the beat ride. Suddenly, a person is heard spitting the chorus, "Fuck it up sis, just fucking it up/Here's some new shit, just fucking it up, eh."
In the caption, the Survive the Summer artists writes in hashtags #morehitsontheway, #MO19 #MOLife and #MOwins.
There's no official word on when Iggy will drop a new album this year. But judging by her excitement over her distribution pact with EMPIRE, it looks like she's ready to deliver some hits in 2019.
Not only is Iggy Azalea doing good on the music side, her love life appears to be on the upswing as well. Her relationship with Playboi Carti is still very strong, despite rumors that the couple were in splitsville.
At a recent concert, Carti set the record straight. "I wanna just do this for my girl. Me and my girl never broke up," he told the crowd. "[The rumors] that shit fake. And I ain't gonna lie — I'm lucky as hell!"
Iggy caught wind of Carti's comments and retweeted the video on her timeline with the caption, "My heart."
Check out Iggy Azalea previewing new music below.
20 Great Albums From Female Rappers Over the Years