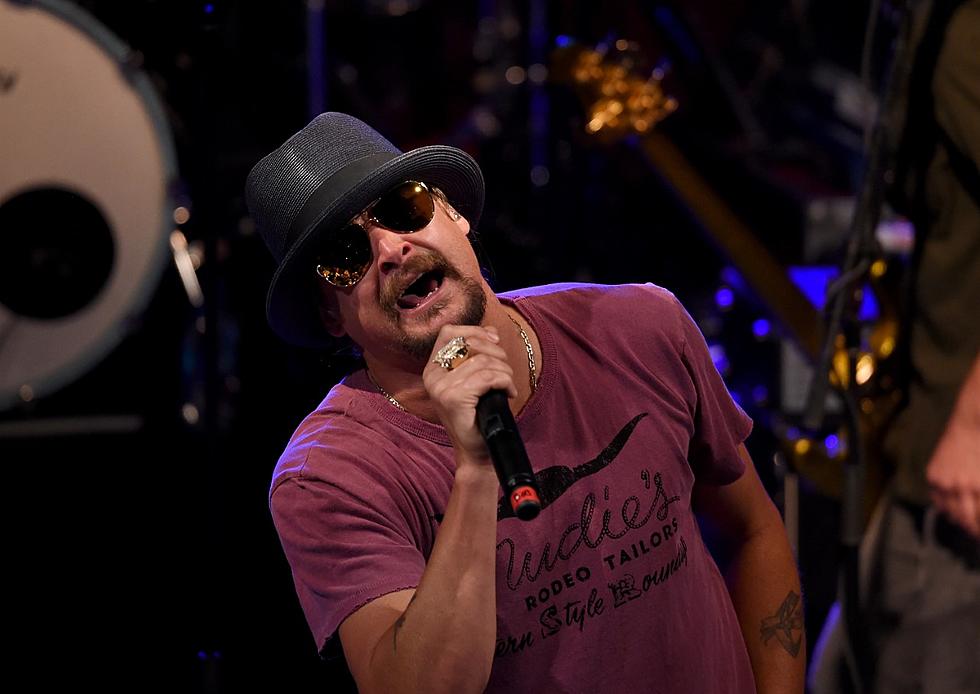 Kid Rock Adds Second Michigan Show – What You Need To Know
Getty Images
Kid Rock recently announced a Detroit date for his upcoming 'No Snowflakes' tour 2023, and now has added a second Michigan show.
Kid Rock will perform at Little Caesars Arena on Friday, July 14th, and Saturday, July 15th, 2023. Tickets for both shows officially go on sale tomorrow, Friday, March 10th at 10:00 AM. Fan club pre-sale tickets are already on sale.
Michigan's own Grand Funk Railroad will be direct support on both shows. Along with back-to-back nights this summer in Detroit, Kid Rock has also announced the following shows,
June 23, 2023 - Austin, Texas with Chris Johnson
June 24, 2023 - Fort Worth, Texas with Marcus King
July 1, 2023 - Nashville, Tennesee with Travis Tritt
I am sure many Michigan Kid Rock fans would like a date added to that list at Pine Knob in Clarkston. Better yet - more than one show at Pine Knob.
On a side note, I had no idea that Kid Rock's Made In Detroit restaurant was no longer open inside Little Caesars Arena. Ugh hello - apparently it closed in 2019.
There you have it. Obviously, things have worked out, since Kid Rock will be back at Little Caesars Arena for two shows. You know as well as I do, both dates in July will indeed be sold-out shows. For ticket information, click here.
Feel free to look inside Kid Rock's former Detroit home in the photo gallery below.
Look Inside Kid Rock's Former Detroit Home
Kid Rock's former Detroit mansion is stunning inside and out. The beautiful home, located at 9090 Dwight St. in Detroit, comes with a custom boathouse and a fabulous downstairs home theater, bar, and dining area.
And the famous Michigan rocker even left behind a couple of American flag pillows and a bunch of his 'Badass Beer.'
A Look Michigan's Own Kid Rock Over the Years 2002-2022 [PHOTOS]
Kid Rock turned 52 years old on January 17th, 2023. Take a look back at the Michigan native himself in the photos below.