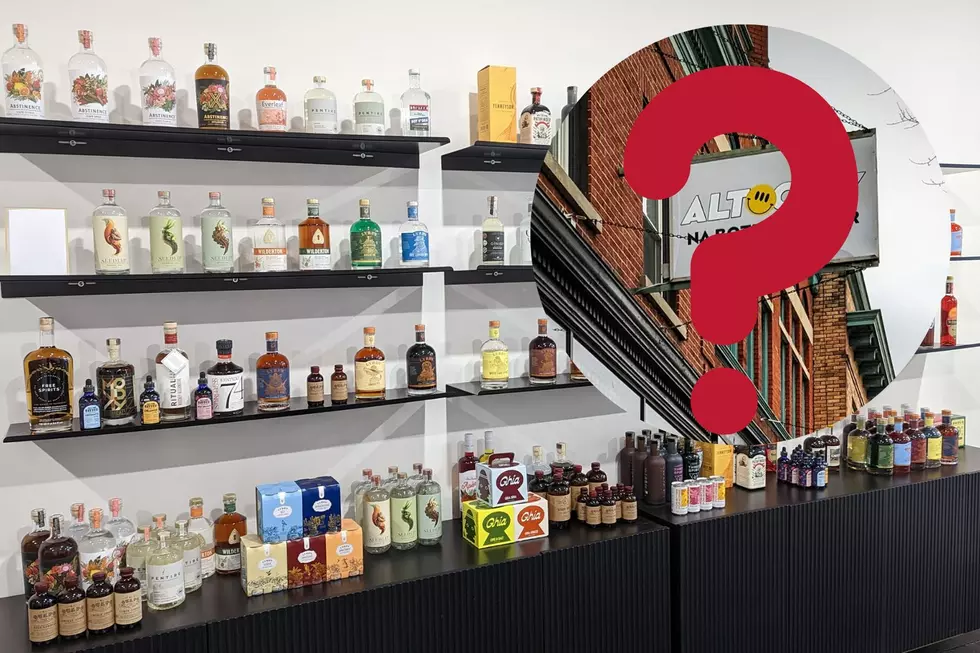 Why is This Unique Beverage Shop in Grand Rapids Getting So Much Hype?
Alt City NA Bottles and Beer Facebook
It feels like everyone around Michigan is talking about a new beverage shop that recently opened in Grand Rapids.
It's almost impossible to create something new or even be unique anymore. However, the owners of this new beverage shop in Grand Rapids may have come up with something that just may be the first of its kind in the Midwest.
Alt City NA Bottles and Beer has a variety of items that are completely nonalcoholic. As a matter of fact, the only thing they sell is nonalcoholic beverages.
Shopping for nonalcoholic beers, wines, and cocktails may seem a bit strange to some people. However, if you're trying to live a sober lifestyle but still like to socialize, I can't think of a better way of going about it.
According to Fox 17, the business builds off the popularity of the "sober curious movement" and those wanting a selection to support a sober lifestyle.
I think it's important to point out that people that don't drink alcohol aren't the only ones buying these products.
Co-Owner Neil DeMeester:
I think there's a ton of people that want to be sober for different reasons, whether it's just taking a break for a week, or a month for like dry January, or whether it's a medication or a life event, that they just want to be sober.
Most people think of beer when talking about nonalcoholic drinks. Alt City NA Bottles and Beer are more than just a variety of NA beers.
We've got a number of wines that are all de-alcoholized, so they're made as a regular wine and then they've gone through a process to remove the alcohol. We have spirit alternatives that are meant to be mixed like your favorite cocktail. We also have plenty of ready-to-drink options.
I still enjoy drinking alcohol, I just choose to do it a lot less than I used to. When you're not drinking alcohol it can be very difficult to hang out and socialize with others that are drinking. Sometimes you just need something in your hand that feels like alcohol to kind of trick your brain a little.
Personally, I think what their doing at Alt City NA Bottles and Beer is nothing short of amazing. It's an awesome concept that I hope one day catches on and trickles into the bar scene as well.
16 Notable and/or Famous People From Grand Rapids, Michigan
Check out just 16 famous or notable people from Grand Rapids, Michigan.
10 Alternative Rock Songs Written Under the Influence of Alcohol or Drugs
Drugs are a part of life. They are also a part of rock — even alternative rock. So because heavy metal and classic rock already have so many inebriated tales of their own, here are a few from the alt-rock end of things.
25 Local Breweries to Try During Your Next Visit to Grand Rapids
Michigan is filled with 100's of great craft breweries. Both large and small companies, there is no beer shortage here. Check out 25 breweries in Grand Rapids here.