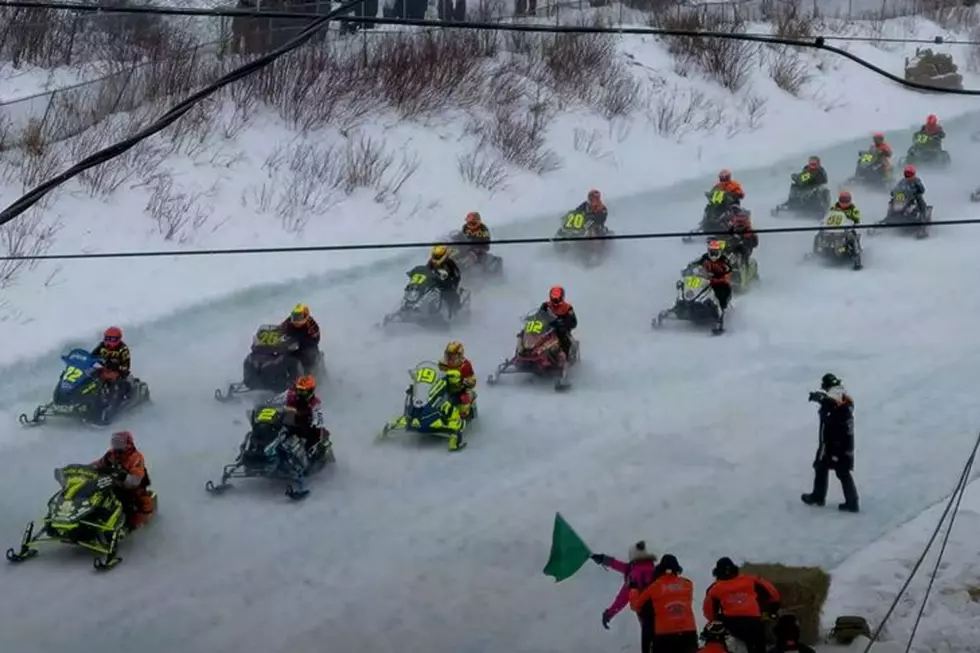 Will Sault Ste. Marie's I-500 Race Be Canceled Due to Warmer Temps?
mi playground YouTube
Some people are starting to question whether or not the 54th annual International 500 will happen this year in Michigan's Upper Peninsula. With temps above average and less snow on the ground, it seems like a solid question.
With an event that attracts over 7,000 people every year, boosting the Soo's economy, it's not something you cancel unless forced to.
What is the International 500 Snowmobile Race?
The I-500 is an intense 500-lap snowmobile race that takes place around a one-mile oval track in Sault Ste. Marie. Racers accelerate to speeds exceeding 100 miles per hour on the straightaways and it's a straight-up rush.
The I-500 is the world's longest, fastest, toughest, and most-exciting oval race event.
The event has taken place every year since 1969 until being affected by the pandemic in 2020. That was the first year organizers had to pull the plug on the long-time running event.
mi playground YouTube
When is the International 500 Snowmobile Race?
The 54th annual I-500 Race Week is scheduled for January 31st - February 4th, 2023. The main event (race day) will take place on Saturday, February 4th starting at 10 am.
Will the Races Happen this year (2023)?
There may not be a ton of snow on the ground but that won't put a stop to the 54th annual race.
People wonder if it's going to happen, it is going to happen.
I talked with organizers last week that confirmed the same thing. They said, "oh, yeah, it'll happen for sure"
How to Purchase I-500 Tickets (buttons) :
Buttons to get into the race are totally sold out on their website. Don't worry though, you will be able to get tickets at the gate on Race Day. I was told the race will NOT sell out.
Last year was my first year attending the I-500 and I had an absolute blast. It's seriously the most fun you can have in -20 degree weather. However, I don't think it'll be that cold this year.
Michigan Man Captures Breathtaking Photos of U.P.'s Winter Wonderland
Photographer Shannon Kivi captured these photos in Negaunee Township overlooking the 510 old and new bridges on January 8, 2023.
10 Snowiest Cities In Michigan
16 Famous or Notable People Born in Michigan's Upper Peninsula
Michigan has unleashed a lot of talent into the world. Check out these 16 famous and/or notable people that were born in Michigan's Upper Peninsula.