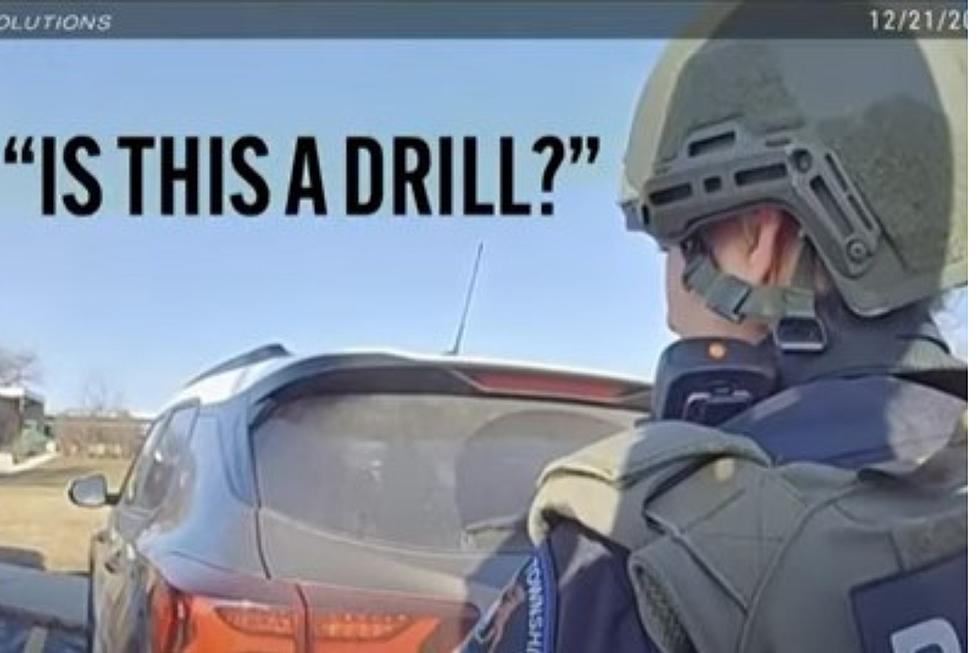 Active Shooter Drill Sends Unexpecting Staff, Patients Into Panic at Northville Hospital
Click On Detroit | Local 4 | WDIV via YouTube
An unexpected, unannounced active shooter drill caused chaos at a children's psychiatric facility in Southeast Michigan, sending patients and staff into panic.
The incident occurred in December at the Hawthorn Center. Recently-released body-cam footage from law enforcement offers is included in the video below from WDIV-TV.
Local Law Enforcement Not Aware of the Drill
An announcement was made on the hospital's loudspeaker system saying that armed intruders had entered the building.
Frantic calls from hospital staff began pouring in at the local 911 office shortly after 10:30 am on December 21, 2022. The callers were terrified, reporting to 911 operators that there was chaos inside the building.
Not only were staff members at the Hawthorn Center unaware of the drill, local law enforcement officers and 911 dispatchers had also not been given the heads-up.
Dozens of police officers were dispatched to the facility. Officers were armed with tactical weapons, moving in to stop the men they thought were intruders.
Role-Playing Employees Apprehended
Police moved in on the two men who they considered suspects. The pair told officers they were employees at the facility and were acting out an active shooter drill. Police were eventually able to confirm that the men were not armed and posed no threat.
But that confirmation came well after panic spread throughout the facility.
MDHHS Investigating
The Hawthorn Center is run by the Michigan Department of Health and Human Services. The agency and Attorney General Dana Nessel's office are investigating the incident.
Watch more in the video below.
Five Michiganians Whose Lives Were Ruined After Winning Big Lottery Jackpots
We all think winning the lottery would solve all of our problems. But you know what they say: "Be careful what you wish for."
Take a look at these five Michigan residents who won life-changing money from the Michigan Lottery. Unfortunately, all of their lives took a drastic turn for the worse after their wins.
Nine Michigan Color Tours You Can Do in a Day
Fall in Michigan is certainly beautiful, but fall in Northern Michigan is nothing short of spectacular.
Some routes can be done in about 35 minutes, while others take a couple of hours. Of course, you can spend as much time as you like to soak in the beauty.
This Michigan Airbnb Has an Indoor Pool + Lots of Extras
Typically, winter doesn't mean taking the kids swimming or relaxing by the pool. But this
unique Airbnb
(which is only about 45 minutes from Flint) features a sauna, tennis court, and yes, an indoor pool and hot tub which can be used year round.