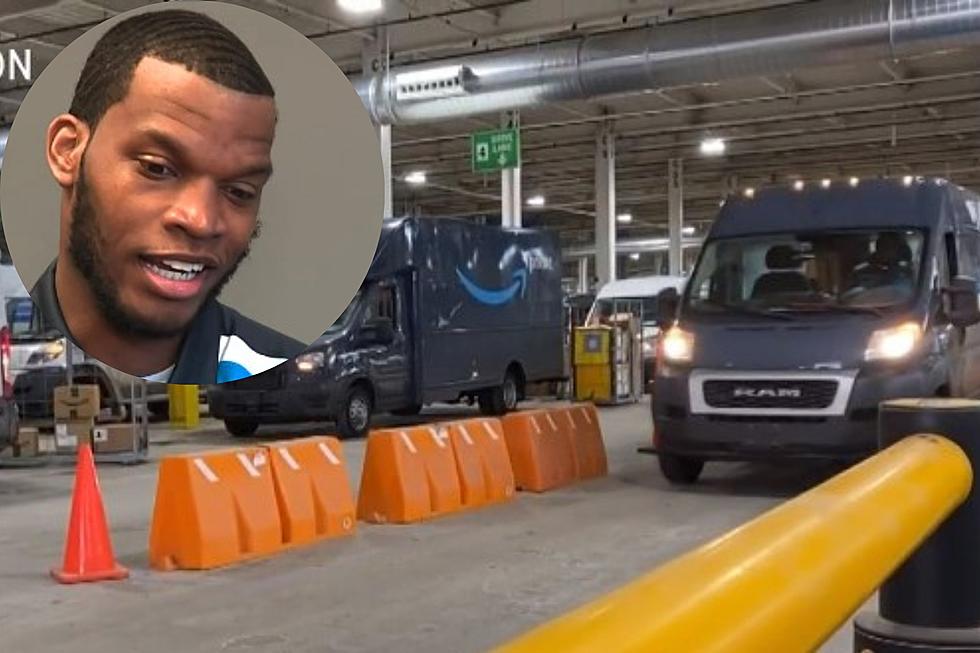 Family Thanks Amazon Driver Who Saved 100 YO Michigan Woman Who Fell Outside Her Home
WZZM-TV
A West Michigan family is grateful to an Amazon driver who helped their 100-year-old relative who took a fall outside her home. The man says he was just doing the right thing.
Armoni Mitchell was making deliveries for the online giant in Holland when he saw the elderly woman fall. Mitchell didn't think twice about helping her.
"I actually jumped out of the van and picked her up," Mitchell said. "Once I picked her up, it was blood rushing from her head, like a lot of blood coming down."
The woman's son and daughter-in-law praised him for being so kind and said they were grateful to him for being a hero.
"What a wonderful person, what a nice man — he's going about his work day to stop make sure she was okay, come back and check," the woman's daughter-in-law, Margie, said. "It just makes me feel better."

 
Just Doing the Right Thing
Mitchell tells WZZM-TV that helping the woman was just the right thing to do.
"I felt like if it wasn't me, I don't know what would've happened to her," Mitchell said. "Then on top of me, thinking about my own granny or my mom. Like, if they fall, I want somebody to help them out as well."

 
Driver Returns to Do a Wellness Check
After Mitchell assisted the woman, he went back to making deliveries. He tells the TV station that he followed up with her the next day to make sure she was doing OK.
"I walk in the living room and I see her she has — it's literally like she got into a boxing match," Mitchell said. "It's two big, black-purple eyes for stitches right here."
The family says the woman is expected to recover from the injuries she sustained.
Check Out the Harper House, a Rare Frank Lloyd Wright Home in Michigan
The Harper House is a stunning home with an incredible view of Lake Michigan. It's believed to be one of just a few Michigan homes designed by legendary architect Frank Lloyd Wright.
There are conflicting accounts of the home's age online; it was either built in 1950 or 1959. If the latter is true, this would make it the last home in Michigan to be designed by Wright.
According to the listing, it features Tidewater Cypress and Chicago Common Brick, mitered glass corners, several pieces of built-in furniture, cedar-lined closets, and more. It is simply breathtaking.
The property is reputed to rarely go on the market, but it was just listed for sale by by Anne Gain of
@Properties
.
Nine Alumni You May Recognize from Grand Valley State University
Many notable and/or famous people are alumni of Grand Valley State University in Allendale, Michigan. Check out just nine of them here.
This House Has a Commode That's an Ode to Dwight Schrute
This lovely home in Howell, Michigan is beautiful. It's tastefully decorated in a lovely color scheme, there's extensive hardwood flooring, a newly remodeled kitchen, and - wait for it - a bathroom that pays homage to Dwight Schrute.
You're going to like what you see. That's what she said.