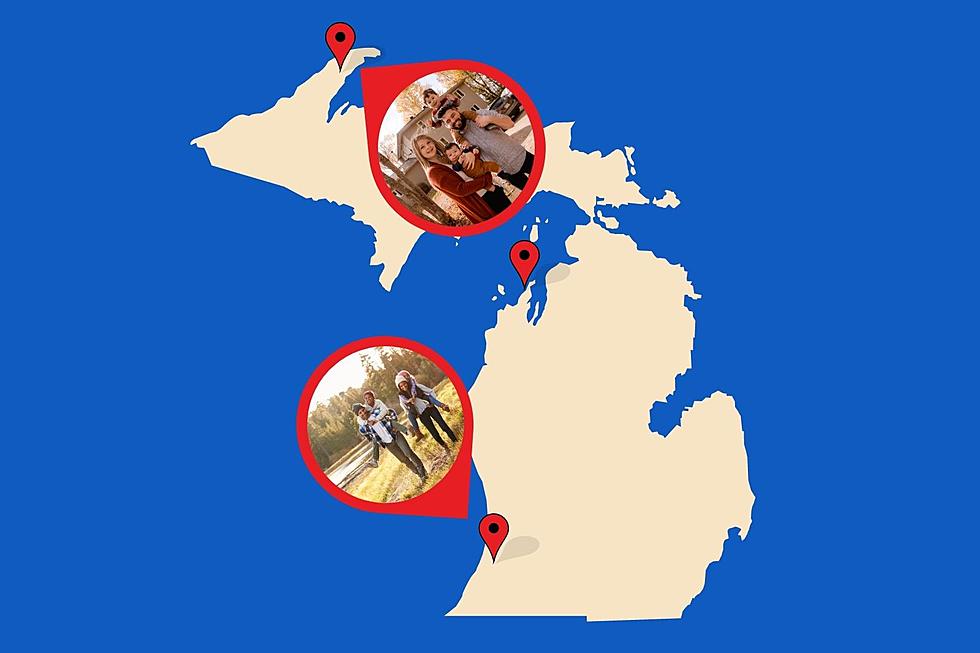 Three Michigan Small Towns Make List of Best Family-Friendly Destinations
Credit: Canva
There's a big difference between a great vacation and a great family vacation. Three Michigan towns have the distinction of being among the best kid-friendly destinations in the United States.
SEE ALSO:  Here Are the Best Children's Museums Throughout the State of Michigan
So pack up the car, grab some snacks and juice boxes, and get ready for an unforgettable family vacation without leaving the Mitten State.
What Makes a Great Family-Friendly Destination?
The website Family Destination Guide polled 3,000 families and crunched the numbers in order to come up with the 150 best small towns for families to visit in the United States.
Family vacations often include hotels and restaurants that are kid-friendly, activities that engage families, and plenty of downtime.
Beyond Michigan
If your family is looking to venture out a bit farther and you're looking for family-friendly destinations beyond Michigan, the publication picked Holualoa, Hawaii as the top destination in the US. Here are Family Destination's Top 5 family-friendly small towns in the United States:
Holualoa, Hawaii
Ely, Nevada
Anna Maria Island, Florida
Old Koloa Town, Hawaii
West Yellowstone, Montana
Family-Friendly Destinations in Michigan
New Buffalo, Michigan comes in at #51 on the publication's Top 150 list of best small towns for family vacations and the top spot within the state of Michigan. According to Pure Michigan, New Buffalo has 16 miles of sandy beaches along Lake Michigan and plenty of watersports.
Calumet, Michigan is in the Upper Peninsula, at the tip of the Keweenaw Peninsula. It's home to the Black Creek Nature Sanctuary and plenty of outdoor water sports.
Leland, Michigan is about 25 miles north of Traverse City. It features six scenic hiking trails along the Leelanau Peninsula and numerous places to grab a bite.
You Can Rent Your Very Own Private Island Paradise in Upper Michigan
Known as Zeron's Island, this Airbnb experience is precisely what your next vacation should be. Situated in upper Michigan on the 800-acre all-sports Sage Lake in northern Michigan, this private island retreat has it all and more. Bedroom accommodations for 12 guests with two adorable extra cabins for sleeping bag slumber and a cool game room called the Krusty Krab. You can also choose between 4 different boats to rent for your stay! This place just screams Michigan Summer!
Check Out All These Kid-Friendly Museums in Michigan
Whether you're looking for local children's museum where you can take the kiddos for an afternoon, or looking for an excuse to take a road trip to another part of the state, Michigan offers a wide selection of kid-friendly museums where you and the family can lose yourselves.
Old One-Room Schoolhouses & High Schools