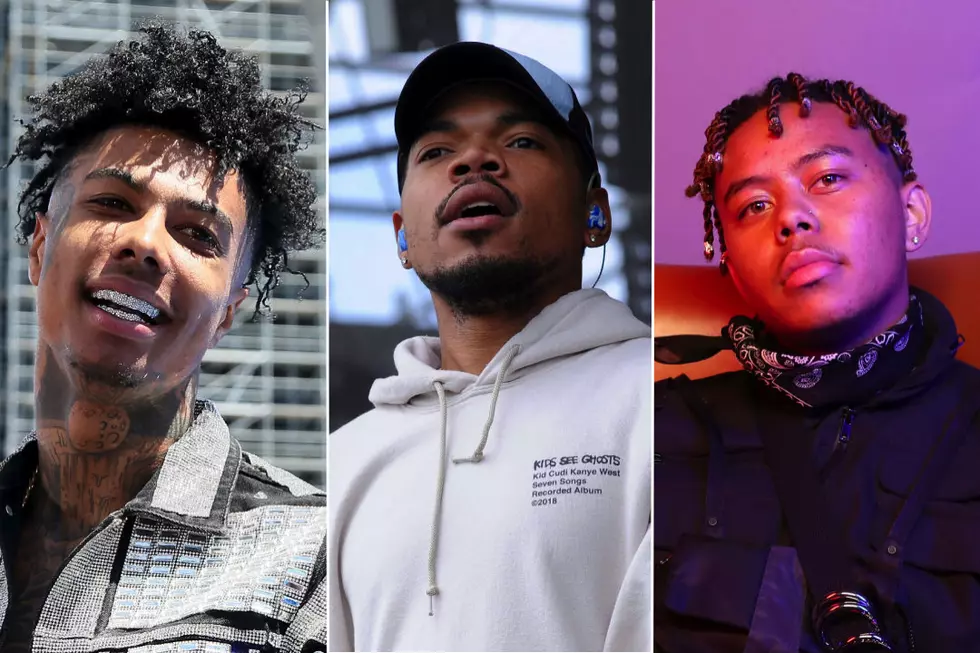 July 2019 New Music Releases
Maury Phillips / Timothy Hiatt / Bennett Raglin, Getty Images (3)
The month of June has seen artists like Tee Grizzley (Scriptures), Lil Nas X (7) and Trina (The One) deliver plenty of new heat thus far, but now, it's time to look ahead to July as we prepare to jump into the thick of summer. Curating some of these summer vibes will be three members of XXL's Freshman Classes.
2019 XXL Freshman Blueface will drop off Buss Down, an EP that should consummate what's been a meteoric rise over the last several months, to close out the month on July 26. Before that, on July 12, former Freshmen Big K.R.I.T. and Iggy Azalea will be unloading new albums. Titled, K.R.I.T. Iz Here, K.R.I.T.'s newest LP will mark his fifth, and fans looking for tight lyricism will no doubt get what they're looking for. Meanwhile, Iggy will drop off In My Defense, her first solo album in over five years.
Also set to arrive this month is the deluxe edition of XXXTentacion's ? album. The project will hit the internet on July 26, which is about one year and a month past the day X was tragically shot and killed on June 18, 2018. The deluxe edition will feature two and three-disc collections made up of exclusive X voice memos, instrumentals to ? songs and much more.
The above projects are just a few in a month filled with dope new releases. Check them all out for yourself in the gallery below.
See July 2019 New Music Releases