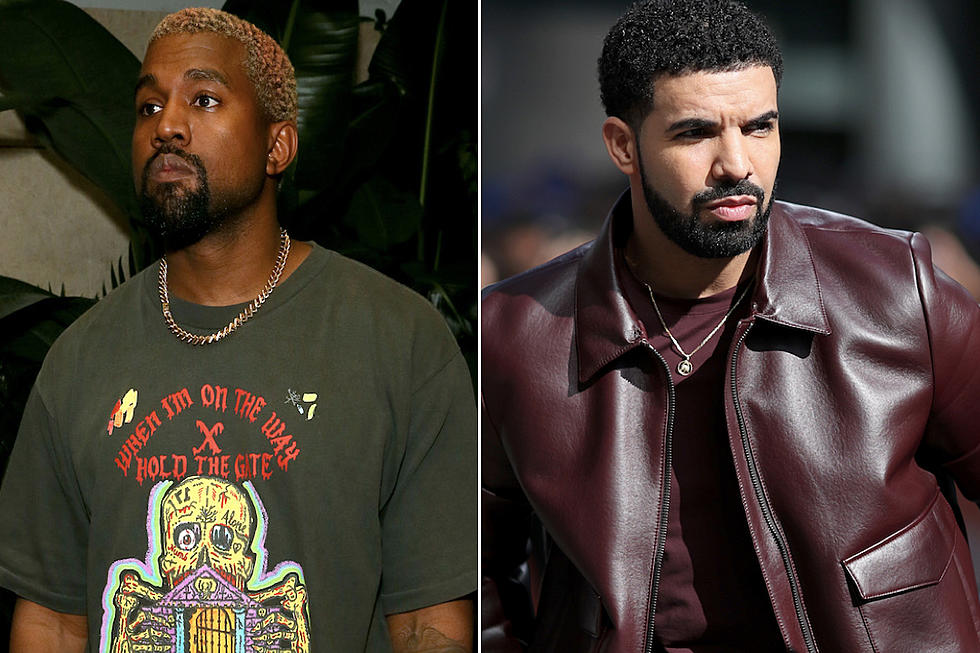 Kanye West Wants Public Apology From Drake for Following Kim Kardashian on Instagram
Astrid Stawiarz / Joe Scarnici, Getty Images (2)
As 2018 comes to a close, Kanye West can't seem to let things go.
"This man followed my wife on Instagram. I feel a public apology in order," Kanye wrote in one tweet.
"I've never mentioned or touched on anything related to family when it came to Drake," 'Ye tweeted in another post. "He followed my wife on Instagram he mentioned Pusha's fiancé in a song."
"He dodged me for months when I extended olive branches to talk and then called to threaten me," he continued. "This man tried to used my family's song to get at me He been trying to pick a fight since the pool line."
It should be noted that the "pool line" Kanye is referring to belongs to Drake's 2016 single "Summer Sixteen." On the track Drake raps, "I used to wanna be on Roc-A-Fella then I turned into Jay/Now I got a house in LA, now I got a bigger pool than Ye
And look man, Ye's pool is nice, mine's just bigger's what I'm saying/I'm that nigga's what I'm saying."
Continuing his stream-of-conscious tweeting spree, Kanye unloads more messages for Drizzy. "I don't have beef with no one. Love everyone but don't follow my fucking wife on Instagram. "Ima focus on my family And you keep my family out of all of this wrestling foolishness," he concluded.
Last Saturday (Dec. 29), Kanye jumped on Twitter to share with his followers that Drake is following his wife on IG.
"I never knew till this morning that Drake followed my wife on Instagram back in September," he tweeted.
"I had to bring this up because it's the most fucked up thing of all and I just saw it this morning," he added. "Imagine having a problem with somebody and they follow your wife on Instagram."
See Kanye West's Tweets About Drake Following Kim Kardashian on Instagram