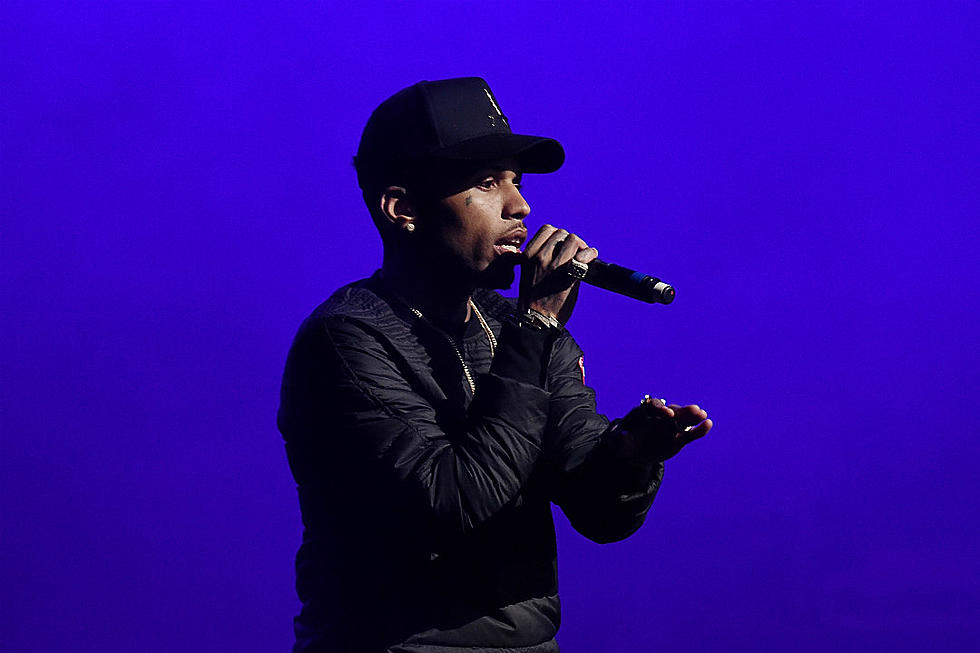 Kid Ink's Twitter Hacked, Tweets Call Out Lil Pump, XXXTentaction and More
Nicholas Hunt, Getty Images
Kid Ink fell victim to a hacker on Thursday (June 13), and what followed was a string of outrageous tweets from the California rapper's account.
The posts started early in the afternoon with a tweet that read, "1 year ago today XXX died, never liked that homo but RIP." It was pretty clear that the person writing that wasn't Kid Ink, but it was not yet confirmed. More outlandish tweets followed, including one that read, "Drakes butthole is tasty AF." Another that said, "Hey @lilpump your music is STRAIGHT TRASHHHHHHH DAWG !!"
In between calling out fellow rappers, the person who took over Ink's account was seemingly tweeting himself or his affiliates and telling people to follow them—a clear indication that it wasn't the Bat Gang rapper. Kid Ink finally confirmed he was indeed hacked after 15 minutes, writing, "Okay I'm obviously hacked gonna try to figure out how to get this clown off my page."
You can view tweets from the hacker for yourself below. Hopefully, Kid Ink can get a handle on this sooner than later!
Read 10 Wild Stories That Took Place During Hip-Hop Tours