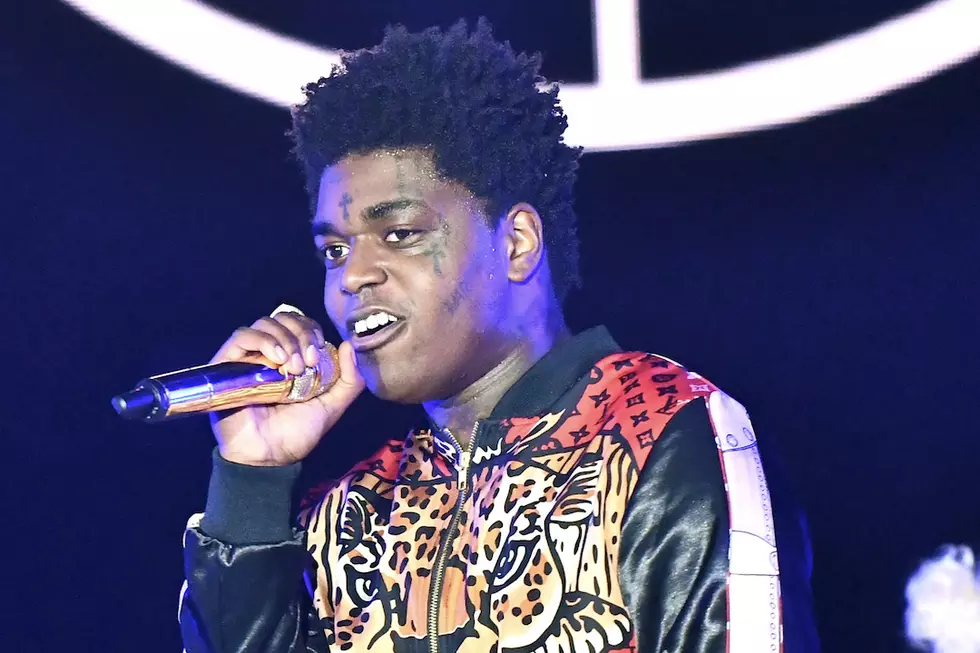 Kodak Black Denies Being "Stomped Out" at Show
Scott Dudelson, Getty Images
Kodak Black did not get stomped out during a recent show—at least, that's what he says.
On Tuesday (April 9), video of the rapper jumping into the audience in an attempt to crowd surf surfaced on the internet. What happens from that point of the video on is up for interpretation. While some say it looks like the rapper was "stomped out," he says that was certainly not the case.
"[No one jumped me,] let alone stomped me out," Kodak said on Instagram Live on Wednesday (April 10). "Man, you better off amputating both your legs if you kick me, let alone stomp me! How you gon' do that? Then what happened?"
Kodak has rubbed many people the wrong way as of late, following his suggestive comments about Lauren London in the wake of her boyfriend Nipsey Hussle's death. Both fans of Nipsey and his rap peers among the likes of T.I. and The Game have called him out, and L.A. radio station Power 106 even decided to pull his music from the airwaves.
In related news, the trial for the criminal sexual conduct charges Kodak Black faces has been delayed. Initially set to start this month, a judge has granted a continuance (delay) to Kodak's legal team for the case, which stems from a sexual assault allegation leveled against Kodak in 2016. A new trial date has not yet been set. If convicted, Kodak Black faces up to 30 years in state prison.
You can view the show footage and Kodak denying the rumors on Instagram Live below.
See Behind-the-Scenes With Kodak Black at 2016 XXL Freshman Class Cover Shoot