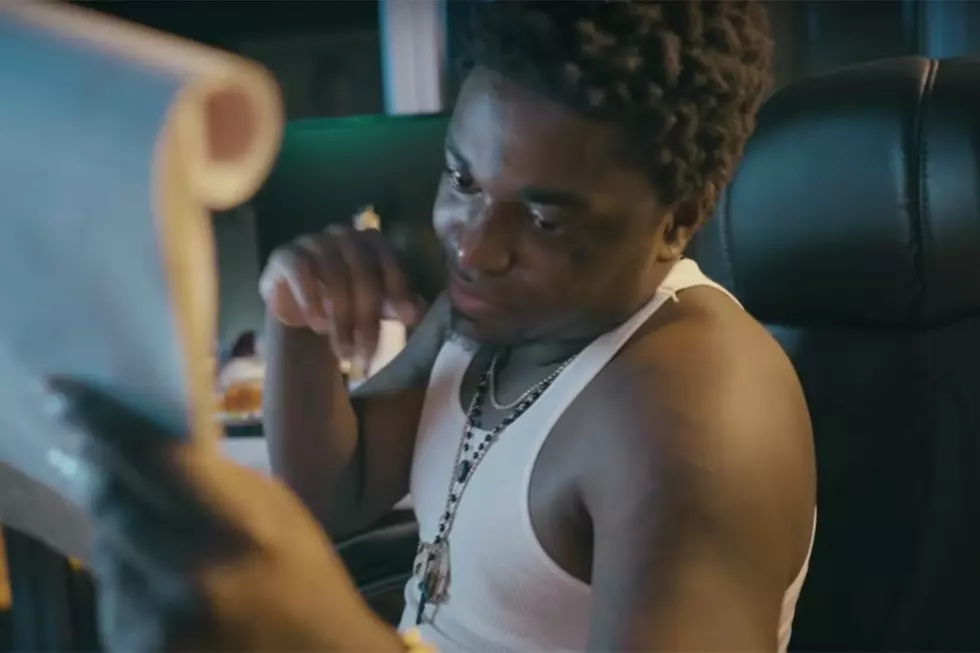 Watch Kodak Black Record His Song "Malcolm X.X.X."
Wavylord Visuals via YouTube
Kodak Black just dropped his sophomore album Dying to Live, which includes features from Lil Pump, Juice Wrld, Travis Scott and Offset. The Major Nine-produced "Malcolm X.X.X." is a standout on the project, and today (Dec. 19), the Florida rapper takes us behind-the-scenes into the making of the track.
"Malcolm X.X.X." finds Kodak speaking about the death of his friend and fellow Florida rapper XXXTentacion, and comparing his murder to that of the late human rights activist, Malcolm X.
In the behind-the-scenes video, we see Kodak in the studio with his pad in hand, passionately and excitedly reciting the lyrics for a few members of his crew. His team's reaction echoed the same excitement.
On the song itself, Kodak speaks on X's death. "X was tryna buy a bike and he got gunned down," Kodak begins. "X was tryna change his life, but he got burned down/X wasn't ridin' with no pipe so he got gunned down/Listen, do as I say, don't do as I do/Nine out of 10, it ain't gon' end up lookin' good for you."
Kodak's new song includes some of the powerful writing that's earned him praise over the last few years. Drake recently referred to Dying to Live as "one of [his] favorites in the last five years" in a series of texts to the Florida rapper. Kodak shared the texts on social media.
"The bars you are rapping about friends and your purpose is so pure. What got you there?" Drake wrote. "Like you are almost talking from this god level bird's eye view of your own life."
Go behind the scenes on the making of Kodak Black's XXXTentacion tribute song "Malcolm X.X.X." below.
See Behind-the-Scenes With Kodak Black at 2016 XXL Freshman Class Cover Shoot