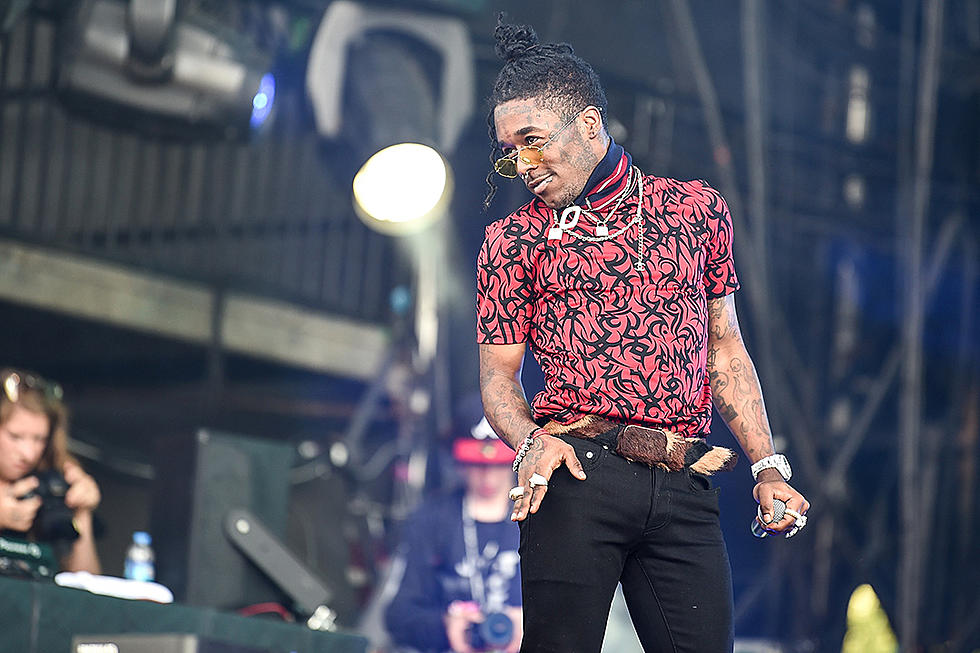 Lil Uzi Vert Says He's Still Done With Music, Wants to Release Old Songs
Tabatha Fireman, Getty Images
On Tuesday night (March 12), Lil Uzi Vert treated fans to some unreleased music on his Instagram Live. However, the song is very old according to the Philadelphia rapper.
After previewing the track, Uzi informed fans on his IG Live that he's still not recording any new music, but he does have a stash of old songs that he wouldn't mind releasing to the public.
"But I wish they let me feed y'all, they let me just...tell me to come on, tell them me to come on," he said. "Tell them to come on let me feed y'all with the old stuff."
"I don't music no more but y'all can have this old stuff," he continued. "I mean it's gonna be new to y'all, I mean, y'all gonna say it's new shit."
Before signing off his IG Live, Uzi told his viewers that he still in control of what he wants to do musically.
"I still do what I want and we are rocking," he said.
Lil Uzi Vert is only two months into his self-imposed retirement. The 24-year-old rapper made the surprise announcement on Instagram back in January.
"I wanna take the time out to say I thank each and every one of my supporters but I'm done with music," he wrote with a photo of his Gucci socks on his Instagram story. "I deleted everything. I wanna be normal...I wanna wake up in 2013."
Uzi had initially planned to release his Eternal Atake album, but there's no word on if the project's release is postponed indefinitely.
Check out Lil Uzi Vert's Instagram Live chat below.
               12 Pictures of Rappers With Pop Icons