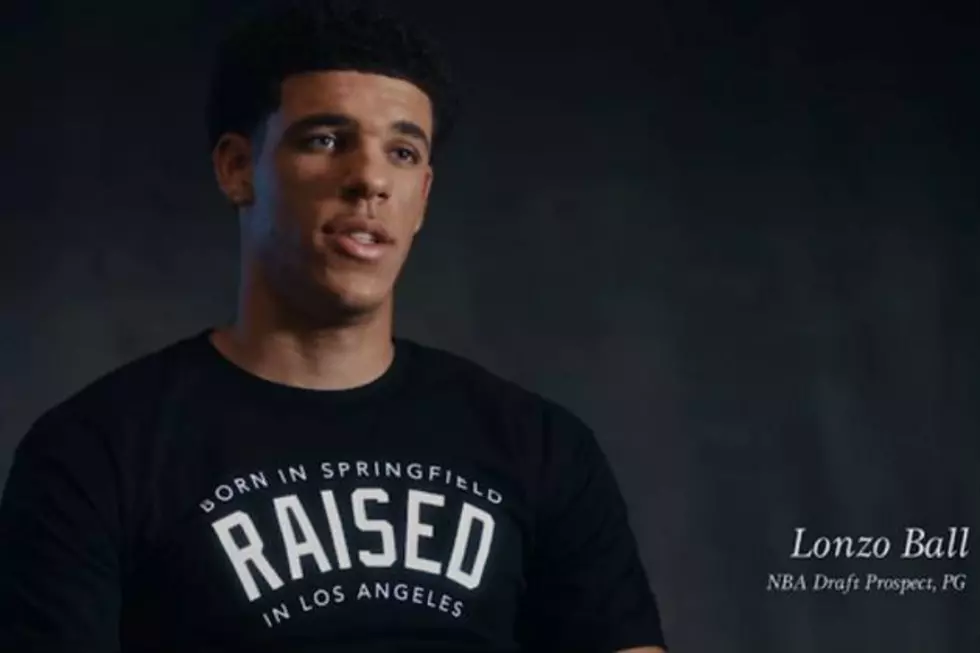 Lonzo Ball Roasts His Dad Lavar For Foot Locker's Fathers Day [Video]
Footlocker via YouTube
Lonzo Ball joins other young stars to reflect on what their dad did for them growing up, but Lonzo brings some unique memories to the table.
"My dad coming to all the games, no matter how far away."
"All the games of one on one in the driveway, and he'd let me win"
"When your dad berates your high school coach in front of an entire crowd, for not getting you enough touches."
Whoever came up with this ad needs to be the new marketing president for every single company in the world.  This is beyond genius.
As much fun as Lonzo pokes at his dad, this is actually a very smart move for him.  He gets to show off his sense of humor, while pointing out some of the ridiculous things that everyone else was already thinking.  The commercial almost lifts Lonzo up above the media circus that his dad has become.
Happy Fathers Day to all the dads out there, and please try to be more like the other guys dads as often as you can.