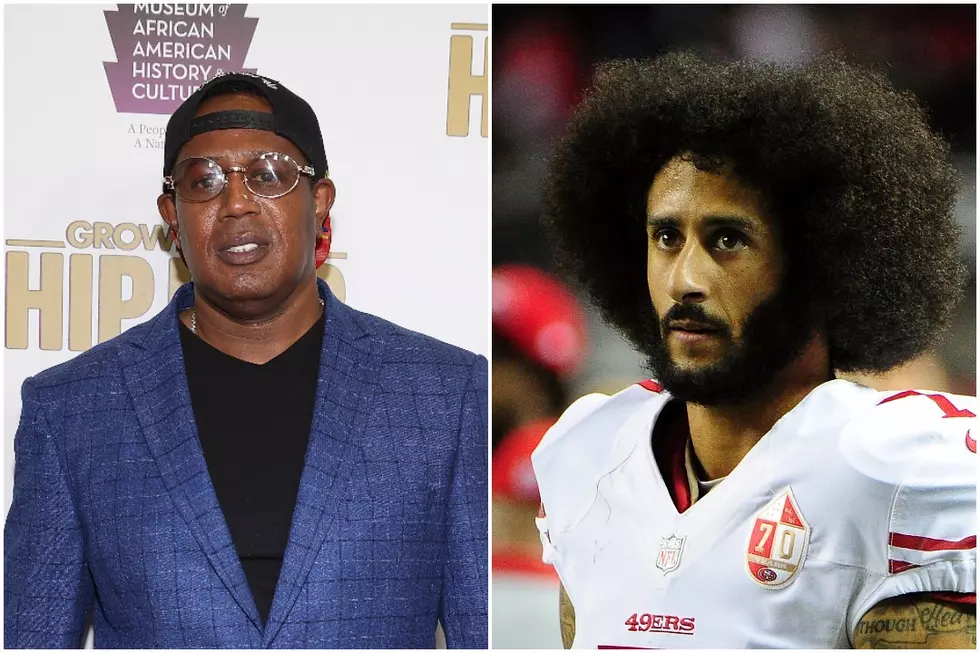 Master P Tells Tomi Lahren Colin Kaepernick Is a Leader Whether People Like it or Not
Tasos Katopodis/Scott Cunningham, Getty Images
Colin Kaepernick might have stepped on many toes and burned some bridges when he famously kneeled for the National Anthem during the 2016-2017 NFL season, but many are commending his bravery and leadership, including Master P. The No Limit CEO sits down with controversial figure Tomi Lahren for a new interview, where they discuss the former 49ers player's move this past year, as well as their opposing thoughts on the matter.
If you recall, the football star kneeled in order to protest against police brutality and systemic racism. Lahren went viral this past year after condemning Kaepernick for kneeling during the National Anthem, deeming it as unpatriotic and an act against the American flag and those in the military and law enforcement.
"It was the way that he did it. That's what hurt a lot in the military community," Lahren tells Master P.
After mentioning his grandfather's ties to military combat, the hip-hop mogul counters her point, stating Colin's move was not meant to be disrespectful. Master P is also currently interested in helping the former baller start his own football league.
"It's not about Black or White. It's about freedom of expression, freedom of speech and just us being people," he says.
"He should still be in the NFL," continues Master P. "But [after] what he's done, is he gonna get back in the NFL? I don't think so. He has turned into a leader for this culture, whether people like it or not."
Lahren then challenges his points by stating that she isn't a fan of how NFL players and activists are protesting police violence against minorities, and questions Master P as to whether he is teaching his son to be "fearful" of authorities.
"There are good police and bad police," he responds. "There's good people, there's bad people. These are just people in uniform. I don't get caught up with the police, even if some of them are overdoing it. Maybe they had a bad day. I say, ya know what, I put my trust in God and I just gotta do what's right."
Watch the full video of Master P and Tomi Lahren's interview below.
See New Music Releases for November 2017