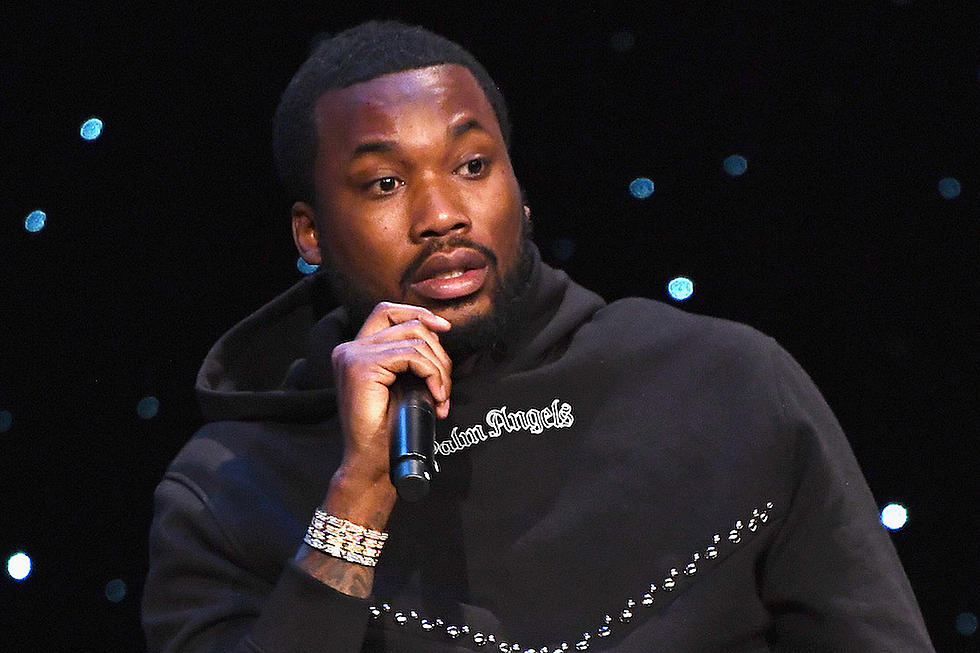 Meek Mill Says Street Guys Are Goofy for Filming Other Men
Nicholas Hunt, Getty Images
After a brief hiatus from Instagram, Meek Mill is back and he's doling out advice to street dudes who like to film other men doing dirt—or really, anything.
On Thursday (May 16), the Philadelphia rapper posted a series of messages on his Instagram Story about street guys clout chasing on the 'Gram. He writes, "If you[sic] a street guy...stop pulling ya phone out recording other men that's goofy."
"It's like addiction to yank out that phone to validate a situation...but really it's some lame shit," he continues. "Y'all giving up the drop on people...niggas girlfriends investigation y'all pages...the cops could be watching...opps could be watching...you could record somebody saying the wrong thing… when did that become cool??"
Meek didn't cite a particular video or situation that prompted him to deliver his virtuous advice to his followers. However, clout chasing and capping is a popular trend on Instagram. It's one of the main reasons Meek was fed up with IG and he briefly shut down his account back in April.
"I'm on real life vibes right now," he told a fan who asked him why he left IG. "I be tired of seeing all that capping sometimes."
Check out Meek Mill's advice on his IG story below.
See Photos of Meek Mill for XXL Magazine's Fall 2018 Cover Story