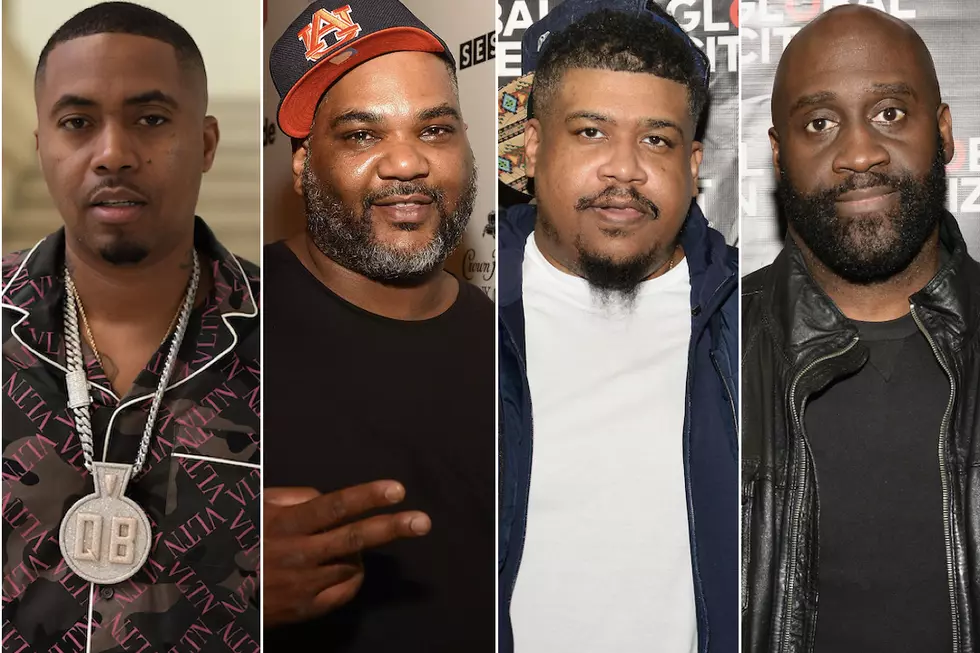 Nas, Questlove and More Boycott Tommy Boy Music After De La Soul Digital Album Profits Claim
Pascal Le Segretain / Gustavo Caballero / Duane Prokop / Duane Prokop, Getty Images (4)
UPDATE: According to Variety, Tommy Boy Records has postponed the release of De La Soul's catalog on streaming platforms. In a statement to the publication on Thursday (Feb. 28), the label said they are still in negotiations with the legendary rap trio over the release of their music.
"Because Tommy Boy has not had the opportunity to sit down together with De La Soul and finalize our negotiations — something we've wanted to do for months — we have decided to postpone the digital release of their catalog scheduled for tomorrow," the statement reads. "We know fans are eager to hear these amazing recordings and we are hopeful for a quick resolution."
"It's a victory," Posdnuos, of De La Soul, told Billboard on Friday (March 1). "It's great that people who supported and understood what we mean to the culture, whether it's someone who's so dear and close to us like a Q-Tip, or someone who could admire the moves we've made creatively, but we ain't necessarily been in the room with each other nothing but maybe three times together, like a Jay-Z. You can have people just feel like, 'Culturally, I support and understand where they are coming from.'"
Now, we just have to wait and see when the music will be hitting DSPs.
ORIGINAL STORY:
Nas is among several artists who are backing De La Soul by boycotting Tommy Boy Music after the legendary rap trio claimed that they will receive 10 percent of the revenue (after Tommy Boy gets their 90 percent cut) from streams once their catalog becomes available on streaming platforms. The group themselves claim they tried to negotiate a fair deal with the historic label but they wouldn't budge on the numbers.
Upon hearing De La Soul's digital album profit claims, Nas hopped on his Instagram page on Wednesday (Feb. 27), to throw his support behind the legendary group. He posted an image of Tommy Boy's classic logo of three silhouetted figures being crossed out with the wording, "Tommy Ain't My Muthafkin Boy!" along with the hashtag #TommyBoycott.
"DE LA SOUL is the foundation for the young or old, Hip Hop lovers or not. It's UNIVERSAL RESPECT for these brothers! My friends," Nas wrote in the caption. "Word to the GZA - 'Tommy ain't my motherfucker boy' When you don't respect the foundation you're Doomed for Bad Karma! Look out for New Moves Made by De La & i."
The Roots drummer Questlove also posted the same image on his IG page and called out Tommy Boy for their allegedly unfair practices. "Fix this for the greater good," he wrote in his caption. "Let's be respectful and fair. 90% to the label & 10% to the artist is not fair...we can change that. Change starts now."
You can read Nas, Questlove, Chuck D and others lend their support to the Tommy Boy Records boycott below. XXL has reached out to Tommy Boy Music for comment.