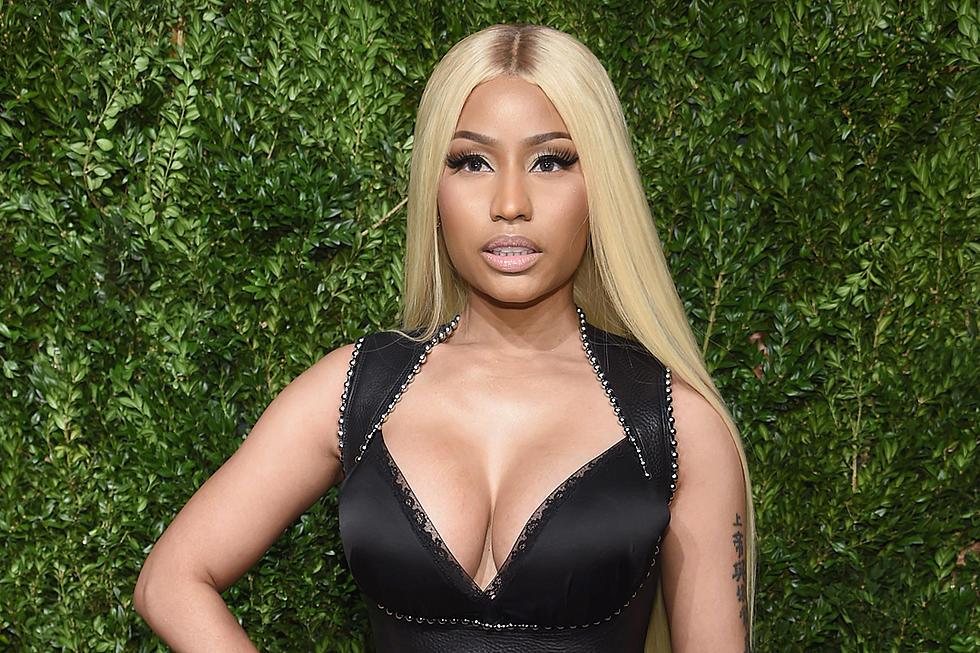 Nicki Minaj Tweets for the First Time in Months Spurring Fan Conspiracy Theories
Dimitrios Kambouris, Getty Images)
Is Nicki Minaj trying to tell us something? The recently reclusive rapper has been abstaining from social media and, for the most part, staying out of the public eye for most of 2018. Sunday afternoon (April 8), she broke her four-month social media silence and sent out one simple tweet: "4."
The tweet caught the eyes of a few, but was quickly taken down by the Queens rapper. That was enough to get fans speculating on what the cryptic tweet meant. Since Nicki is working on her fourth solo studio album, many believe it is a small warning to fans that the new project, or something surrounding it, might be coming soon.
Instances of seeing or hearing from Nicki have been few and far between all 2018. In February, it was reported she was taking a break from social media in order to work on her new album, her first in four years. Other than a couple of sponsored posts on Instagram, she's stayed true to leaving social media alone. She was spotted on camera for the first time this year in early March.
Fans have been waiting with bated breath for Nicki's new album, but she has yet to deliver solid details on the LP. During an interview last year, she said she was aiming to put out a classic. "I know it's going to be my best body of work and I always love to be in real time, see my fans reacting to something," she told DJ Whoo Kid. "That's what I'm looking forward to now. Obviously, I'm not telling them when my album is coming out, but I know that it's gonna be amazing because I want to thank the people who've rocked with me for all of these years."
Check out Nicki's since-deleted tweet below.
See Photos of Nicki Minaj's Different Looks Over the Years