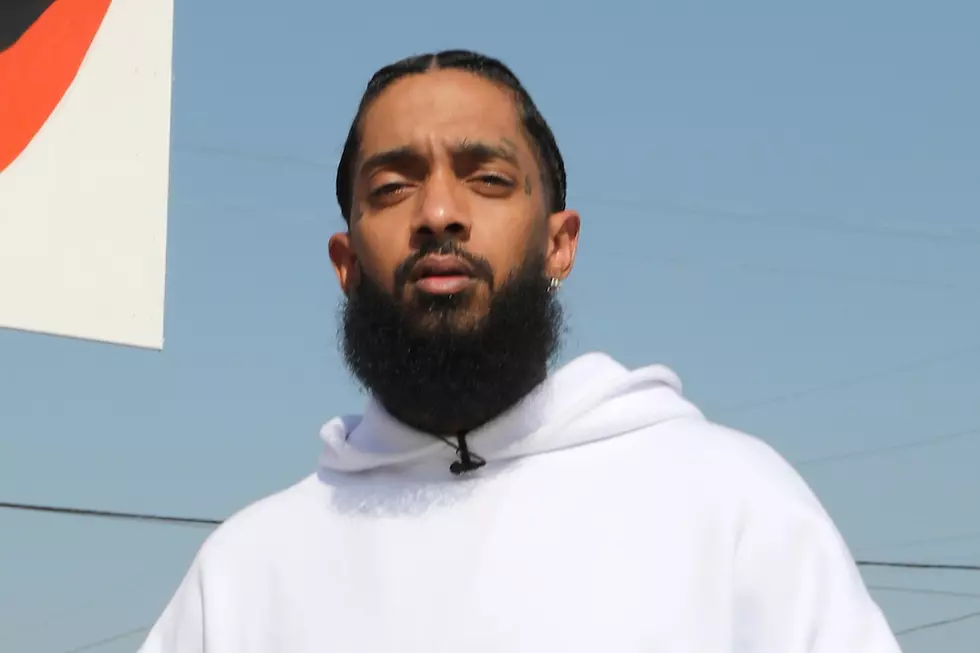 Fight Breaks Out Before Nipsey Hussle Memorial Service: Report
Jerritt Clark, Getty Images
As thousands of mourners gathered to attend the memorial service for Nipsey Hussle at the Staples Center in Los Angeles on Thursday (April 11), fights reportedly broke out.
According to a local reporter: "People started running as we were being escorted inside. Reports of several fights outside Staples Center at #NipseyHussle Memorial. Security can be seen running - people are crying. Reports are doors were closed as crowd tried to push inside. Doors open now."
One Twitter user posted their own recollection of the entire ordeal. "They are pushing each other," said one person in the clip, while the other person replied, "This is ain't place for all of that. They both should get kicked out for that."
One person who witnessed a fight wrote, "The vibes in the room for sure changed with that small fight that just happened on the floor level of the [Staples Center]."
The story is developing...
See Photos of Nipsey Hussle's Different Looks Over the Years