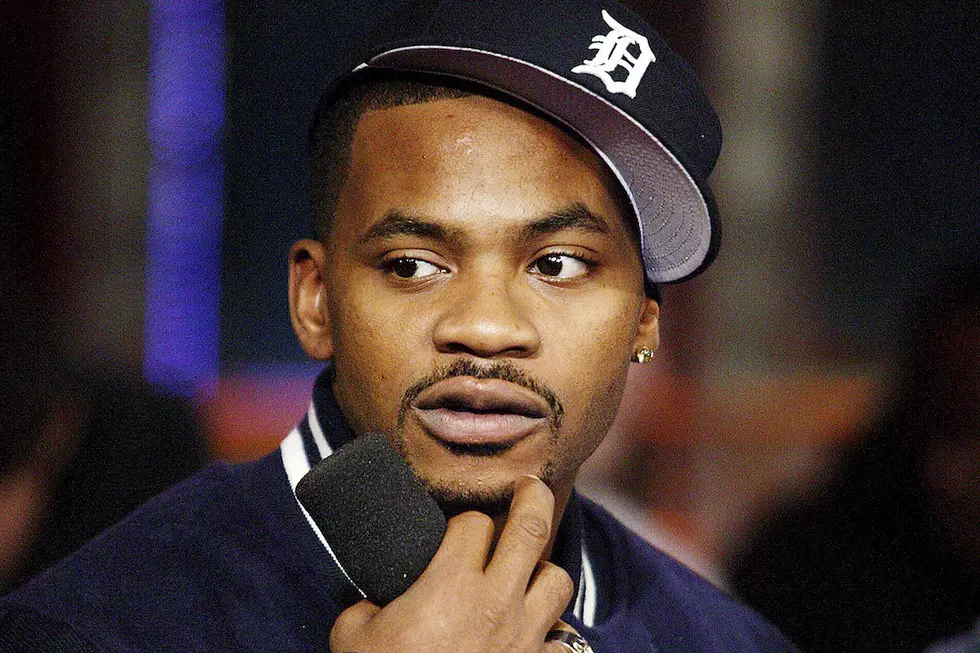 Obie Trice Apologizes for Homophobic Rant at Toronto Show
Scott Gries, Getty Images
Obie Trice has apologized for homophobic remarks he made at a recent show in Toronto, Canada.
In a now-since deleted video that was posted on Reddit, the Detroit rhymer went into a rant where he spewed multiple homophobic and transphobic slurs. Apparently, Trice was addressing the Kevin Hart controversy, in which the comedian stepped down from hosting the 2019 Oscar Awards following a backlash over homophobic tweets he made nine years ago.
"The state's trying to bully you into respecting this gay shit," Trice reportedly told the crowd. "I don't fuck with the fag shit. I'm sorry to anybody that likes to...suck men's dicks, I don't fuck with it."
"I could have a conversation with you but I don't fuck with what you do," he continued. "Pussy only. Pussy only. And listen, you men that changed your body to be women, you can never be a motherfuckin' woman."
Trice continued to defend Hart, who refused to apologize for his past tweets insisting that he already had done so years prior.
"But we supposed to respect gay and they took my man Kevin Hart...had to duck down [and] get off the Oscars because of this," he said.
On Thursday (Dec. 13), Trice went on his Instagram page to apologize for his homophobic remarks. In a brief video, the 41-year-old rapper said that he has no bias towards the gay community.
"First of all, I want to apologize to anyone I offended out there," he said. "I understand the different perspectives and not wanting to be call any slurs."
"But I'm a hip-hop artist, and everything can't be taken so seriously. I didn't say anything [the other night] to purposely offend anybody. I have no bias towards the [LGBTQ] community," he continued. "The gay people I know we bullshit like that with it, that's how we talk."
"Thank you and continue to spread love," he concluded.
Watch Obie Trice's apology video below.
61 Rappers Who Have Compared Themselves to Tupac Shakur