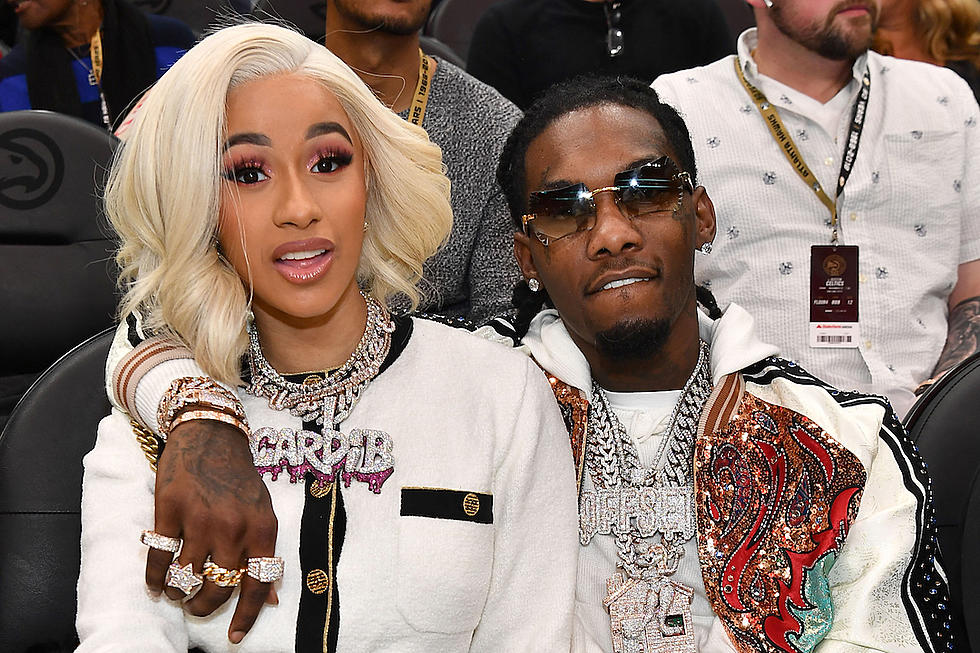 Offset Reportedly Drops Over $20,000 on Cardi B's Christmas Gifts
Paras Griffin, Getty Images
Offset wants his girl back and he's not afraid to show it! The Migos rapper dropped racks on racks on Cardi B's Christmas gifts, which she shared in a now-deleted post on Instagram and a few videos on her Instagram story last night (Dec. 25).
"Thanks @offsetyrn," Cardi wrote in the now-deleted post from her feed, showing off the collection of shoes, Chanel and Hermès Birkin bags and jewelry from her estranged husband.
The good folks at E! News crunched the numbers, and seeing as though just one of the Chanel bags goes for $6,950 and just one of the Birkin bags is valued at a cool $15,000, it's safe to say that the Christmas gifts made a little dent in Offset's pockets. It's looking like at least $21,000.
On her Instagram story, Cardi thanked Hermès re-seller Prive Porter for helping Offset with the purchase, noting, "He new to this."
Cardi's posts don't seem to indicate that Offset was physically present, despite his wishes to spend the holiday with her and Kulture. The pair have been good at keeping select things off of social media, however, so there's still a possibility that he was present.
Check out all of the gifts that Offset copped Cardi B for Christmas below.
Here's the Ultimate Guide to Rappers With Acronyms in Their Name