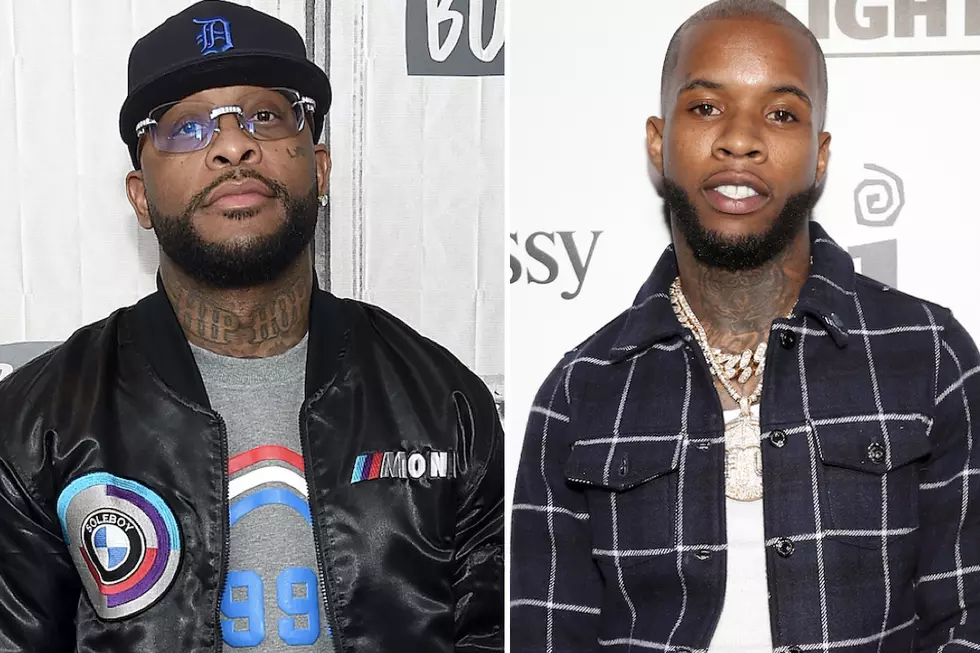 Royce da 5'9" Says He Accepts Tory Lanez's Apology Because It's Commendable
Jamie McCarthy / Cassidy Sparrow, Getty Images (2)
Jumping onto Instagram while on tour in Australia earlier today (Dec. 21), Royce explained why it was a no-brainer to put the beef with the "Talk to Me" artist behind him.
"I've made so many mistakes in this business, I've said so many things that I shouldn't have said in the heat of the moment — drunk or whatever. Ask yourself this: Who am I?" Royce said in the video. "Me, Royce — who am I to not accept somebody's apology? If a man is commendable enough to admit when he's wrong and when he said something that he shouldn't have said, who am I to not accept his apology?"
"Spoke to Royce .... very productive conversation," Tory wrote on Twitter. "We good."
Elsewhere in Royce's Instagram video, he touches on the "old rapper vs. young rapper" narrative that seems to be polarizing the music industry as of late.
"Now, let's think about this: this whole narrative that we have in hip-hop: the old guys versus the new guys," Royce said. "I don't know who started that slave mentality shit!"
Watch Royce da 5'9" explain why he accepted Tory Lanez's apology below.
See Hip-Hop Fans Name The Most Disrespectful Diss Track of All Time