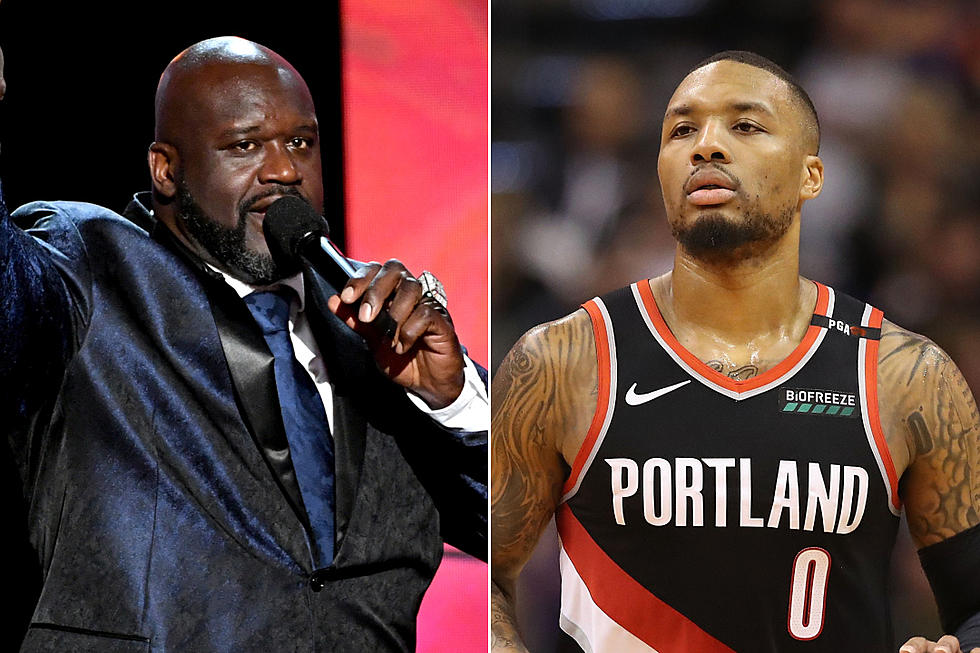 Shaq and Damian Lillard: Fans Debate Who Had Better Diss Track
Kevin Winter / Christian Petersen , Getty Images (2)
After Dame D.O.L.L.A. released his Shaq diss "Reign Reign Go Away" on SoundCloud on Tuesday (Oct. 1), the comparisons of who had the better diss record began.
"Who has more rings? Ok. I think we got it," wrote a fan noting the fact that Shaq won four NBA championships during his career while Dame hasn't won any. "Never disrespect DAME DOLLA like this again," another fan said.
On the song, Dame calls Shaq a hater, among other things.
"Nursery rhymes-spittin', small car-sitting, oh, Icy Hot poster boy, TNT snitchin'/You big man-hating, mad at my existence/Had a song with Bad Boy, and I'm Jordan to the Pistons," Dame spits.
The track followed Shaq's Dame diss, which the former Los Angeles Laker released on Instagram last Thursday (Sept. 26). On the track, Shaq downplays Dame's abilities on the court.
View this post on Instagram
The song was in response to a September The Joe Budden Podcast interview that saw Dame say he was a better rapper than Shaq.
"I think I rap better than Shaq," he said. "I think he was viewed as Shaq. People [weren't] looking at him like he was a real rapper. They was like, 'That's Shaq rapping,' so of course it was a big deal."
You can view more responses to the Dame Lillard versus Shaq beef below. Who do you think had the better diss track?
Fans Respond to Dame Lillard and Shaq's Diss Tracks
See the 25 Longest-Charting Hip-Hop Albums in Billboard 200 History