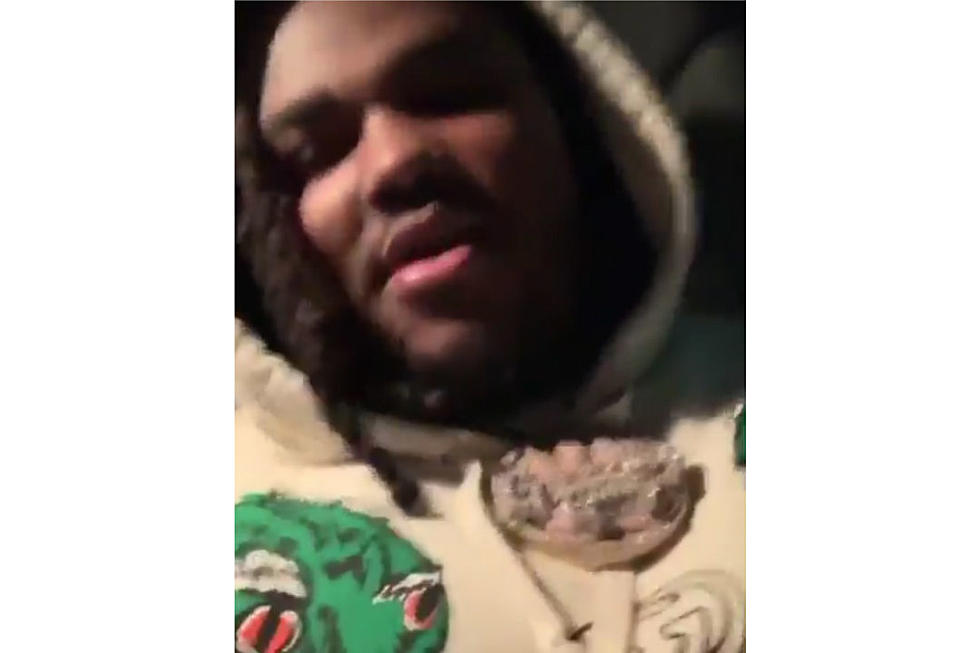 Tee Grizzley Upset After Losing $20,000 Bet on Adrien Broner Fight
Tee_Grizzley via Instagram
Tee Grizzley is tight after losing $20,000 betting on Adrien Broner to win his fight versus Manny Pacquiao and he is sounding off about it.
On Sunday (Jan. 20), the rapper hopped on social media vent about the five-figure loss.
"AB, what hood was you doing that shit for, bro?" the Detroit rapper questioned on Instagram. "Man listen, dog. You shooting dice in all them airports, playing and shit. You should have been training, nigga. I just lost 20 racks fucking with you. What God you was doing that shit for? That shit crazy, man."
Grizzley also posted a photo of Broner on his IG page. In the pic an emoji hand is taking the boxer's glasses. "On behalf of Detroit we want these buffs back please and thank you! 😂," Tee wrote in the caption, in reference to the shades that are a staple in urban Detroit culture.
On Saturday night, Broner took an L to Pacquiao, who is 11 years his senior, with the welterweight championship belt on the line. In front of a sold-out crowd at the MGM Grand Garden Arena in Las Vegas, AB put up a lackluster performance where he threw a very low amount of punches. The judges scored the fight unanimously 117-111, 116-112, 116-112. Afterward, the boxer was defiant, as always, and insisted he won the fight.
See what T. Grizzley had to say about losing 20K on the Adrien Broner fight below.
See 10 Rappers' Purchases That Broke the Bank