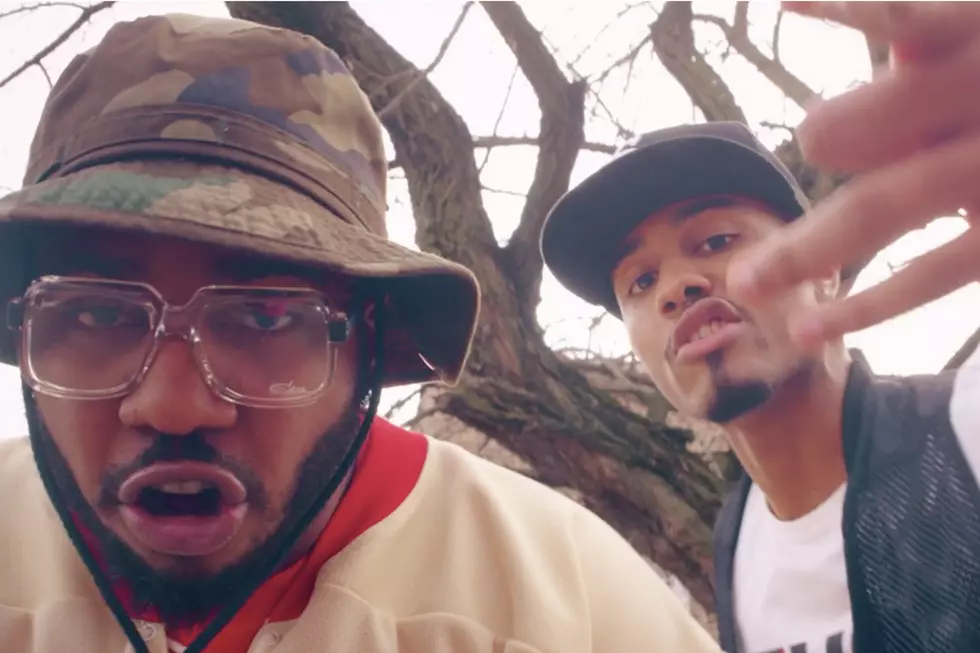 The Cool Kids Drop Trippy Video for 'TV Dinner' [WATCH]
Tidal
Chicago rap duo The Cool Kids are still working on their reunion album, but they decided to drop a new video to hold fans over. Their latest visual is for "TV Dinner," a blaring, 808-beat sounding blast from the past.
In the Jimmy Regular-directed clip, Mikey Rocks is smoking a blunt and is watching a bizarre program called The S--- Show. The series features Rocks and his partner-in-rhyme Chuck Inglish portraying different weird characters like talk show host Mowry and on-air personality Lance Bingemton. We must admit it's strange seeing Rocks dressed as a pregnant woman in a wig and high heels.
"'TV Dinner' is our first video back together in some time so we wanted to make sure we hit the big screen with a bang," Rocks tells Billboard. "We took it back to Chicago where it all started for The Cool Kids, and shot something that would capture the energy and humor of the song."
As for dressing up, Rocks has a clear explanation. "We even have cameos from some of our favorite characters from our sketch comedy show The S--- Show to tie things in even further. Things should get crazy from here."
True indeed. You can watch the video exclusively on Tidal. You can also listen to the song below.
The Cool Kids' new album, Special Edition Grand Master Deluxe, is reportedly due to hit stores this spring.
Listen to The Cool Kids' Track "TV Dinner"