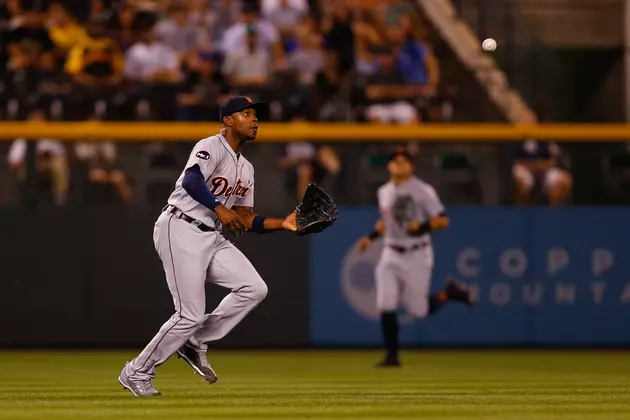 The Tigers Tank Job Continues As Detroit Trades Justin Upton To The Angels
Getty Images
The Tigers have confirmed that Justin Upton will be heading west after completing a trade with the Angels.
This follows the trade of JD Martinez, who was one of the best bats in the Tigers lineup at the time.
Upton has had a down year last season, but has bounced back to lead the Tigers this year.  Detroit does get a good pitcher out of the deal, but any time that the trade details end with PTBNL or cash, it means that the Tigers were just trying to move Upton.
So why do this trade now? Money.
Upton signed a huge contract in 2016, and is owed around $22 Million annually by Detroit.  This is all part of a plan to unload the most expensive pieces, and start the rebuilding process. The problem is, that the Tigers have not been getting much in return for their superstars.
The Tigers are trying to stop the bleeding with fans by hyping up Grayson Long as a potential pitching star.
This is a depressing way to end the season for Tigers fans, and it doesn't look like things are going to be improving very fast from here.
Do you like the strategy that the Tigers are putting in place?