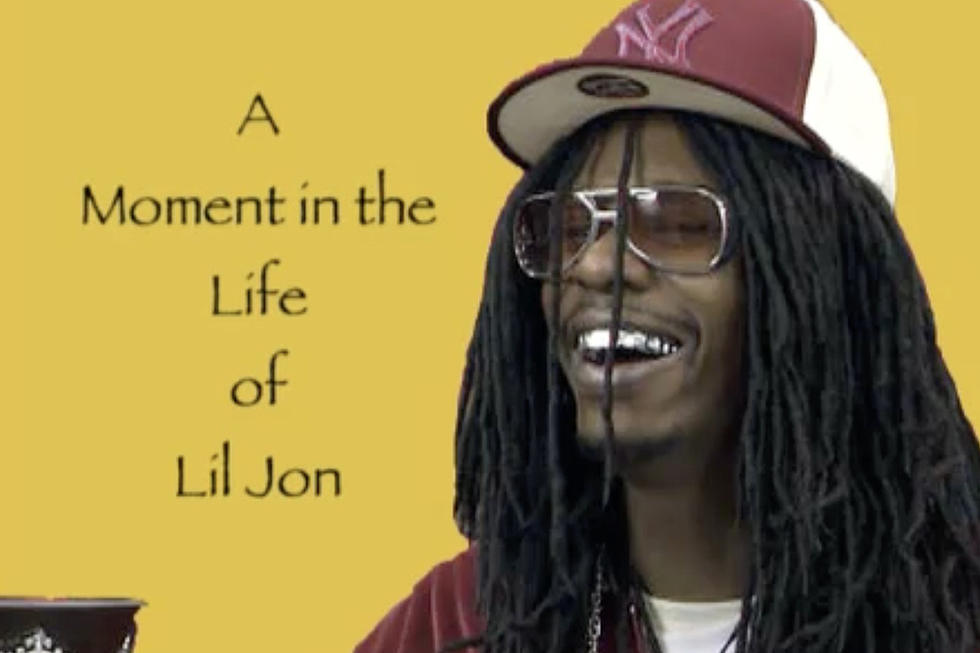 Dave Chappelle Plays Lil Jon on Chappelle's Show – Today in Hip-Hop
Comedy Central
XXL celebrates 50 years of hip-hop with this moment:
Feb. 25, 2004: At this point in his career, Dave Chappelle was turning into a comedy superstar thanks to the success of his sketch comedy series, Chappelle's Show, on Comedy Central. The veteran comedian first impersonated Lil Jon, on this day, in a hilariously sketch called "A Moment in the Life of Lil Jon."
Comedy Central had a hit on their hands with Chappelle's Show. The sketch-comedy program was Dave's playground, where he was free to try out all sorts of unique ideas, all for the sake of humor. It was always hip-hop influenced, with performances from Kanye West and Common (the memorable "The Food" set), DMX, De La Soul, Big Boi and more.
Dave took his love and knowledge of the music and used it for comedy and put his own spin on Lil Jon's larger-than-life persona that was absolutely comical. For this particular sketch, the funnyman portrayed the crunk master at an airport, decked out in fake dreads, a fitted cap and wielding a pimp cup.
Lil Jon is just like anyone else, trying to check in for his flight, but things go awry once he misunderstands the agent assigned to him. She asks if he's checking in his luggage, and various other questions, to which Chappelle responds with a not-so-exaggerated version of one of Lil Jon's signature ad-libs, "YEAH!!!" He answers with "WHAT??" and "OKAY??," humorously highlighting the Atlanta's producer's personality. He even calms down and goes into a distinguished King's English accent, and responds normally before heading back into the ad-libs.
The Lil Jon sketch was a hit, and even led to the producer becoming a fan of it and imitating Dave's version of him. The skit continued throughout the season, and became a pop culture moment almost immediately. In an interview with TMZ, Jon said the sketch changed his life but jokingly he said it also ruined his life. Watch the video below.
Nevertheless, Dave Chappelle's "A Moment in the Life of Lil Jon" created memorable moments for both celebrities and was a very funny comedy segment for rap fans as well.
Watch Chappelle's Show's Sketch "A Moment in the Life of Lil Jon" (Part 2) Below
Watch Chappelle's Show's Sketch "A Moment in the Life of Lil Jon" (Part 3) Below
These Are the Best Alter Egos in Modern Rap