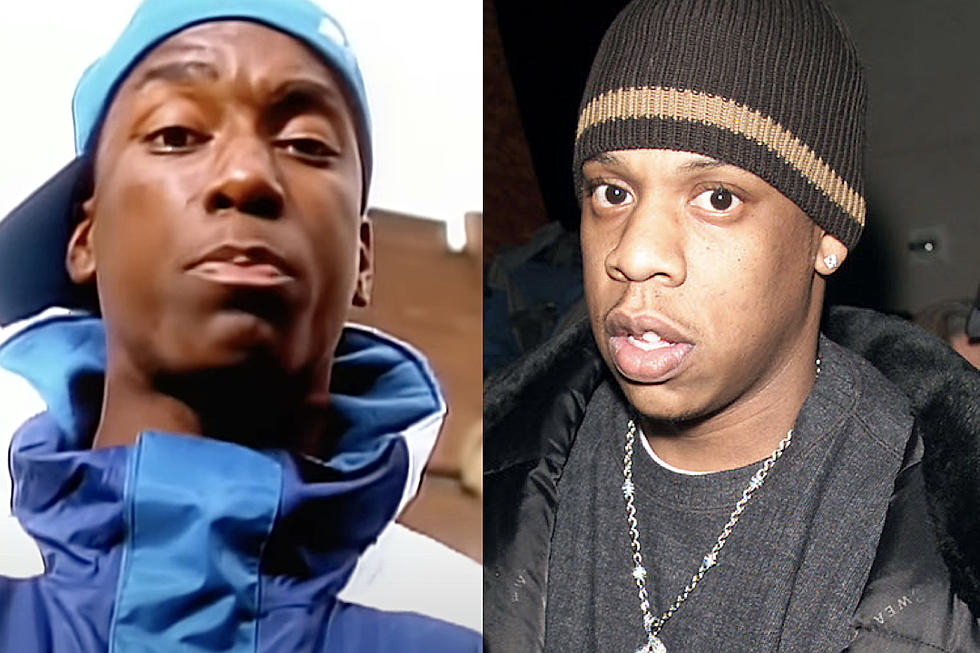 Jay Z and Big L Freestyle on The Stretch Armstrong and Bobbito Show in 1995 – Today in Hip-Hop
Big L/YouTube/Nick Elgar/Getty Images
XXL celebrates 50 years of hip-hop with this moment:
Feb. 23, 1995: The way Bobbito Garcia remembers it, "Jay-Z was a cocky bastard" when he came swaggering into the WKCR studios on the night of Feb. 23, 1995 to freestyle on The Stretch Armstrong and Bobbito Show.
At the time, Hov was a newcomer and though Big L was on the rise in New York, it would still be another month before he dropped his official debut album, Lifestylez ov da Poor & Dangerous, on Columbia Records. Together, they entered Stretch and Bob's domain, and though they hadn't planned for it, Jay-Z and Big L ended up recording their two freestyles together, clocking in at nearly 10 minutes, as they took turns kicking spontaneous verses.
The competitive spirit was so fierce that it almost sounded like the two were battling, but as Bobbito puts it, "I think L and Jay had a competition amongst themselves and amongst their crews [and] it was never transparent or citywide-known." Turns out that Jay and Big L had already battled in Harlem prior to that night.
What followed was simply epic. Over Miilkbone's classic 1995 song "Keep It Real," Big L rattled off punchlines while Jigga displayed a rapid-fire flow that he would later abandon for the slower style on his 1996 debut album, Reasonable Doubt. With every new verse, the two New York spitters continued to one-up each other.
You can hear Bob refer to Jay-Z as "your man" while talking to Big L, but soon after, it became obvious that the guy who seemed like Big L's sidekick was really on his way to being a star. "I'm not sure, but that had to have been the first time Jay-Z was at the station," recalls Stretch, "otherwise Bob wouldn't have referred to him as 'your man.'"
To date, it's still one of the greatest freestyles ever recorded in hip-hop history.
Listen to Big L and Jay-Z's Freestyle on the Stretch Armstrong and Bobbito Show Below
See Rappers With the Most Jay-Z Guest Verses