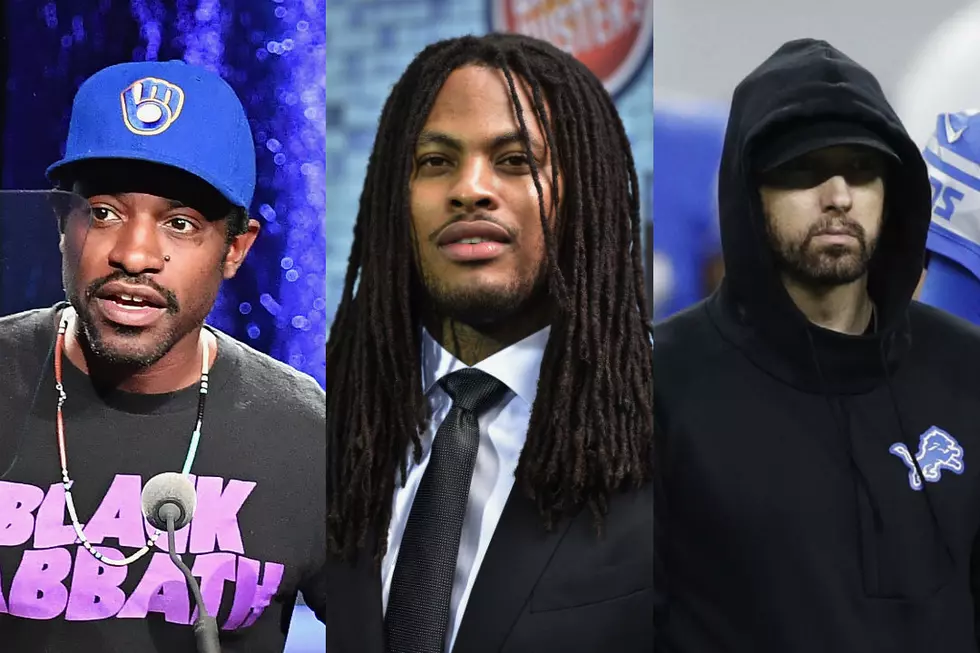 Waka Flocka Flame Thinks Andre 3000 Can Out-Rap Eminem Any Day
Earl Gibson III / Grant Lamos IV / Joe Robbins, Getty Images (3)
On Thursday night (Dec. 12), Waka used the questions feature on Instagram Stories and asked his followers whether they agree with him that 3 Stacks can best Em when going bar for bar.
"I was arguing someone about 3 stacks can out rap eminem any day," Waka said, leaving a question sticker asking fans, "Do y'all agree?" He added, "Let's debate," at the bottom, knowing it was a controversial take.
Waka Flocka has been no stranger to polarizing statements over the years. In July, Waka was sharing a story of a gay man who was apparently a bit overzealous in his approach to the rapper in an airport. From there, Waka made a statement that led to immediate backlash.
"I understand yall folks got y'all month and all that," Waka said on his Instagram Live at the time. "Nothing against nobody's sexual preference, nothing. But look, I ain't with that. So don't approach me, don't be having too many compliments and doing all that extra shit. It's out of pocket and disrespectful."
Waka received a ton of comments from upset fans calling him homophobic, but he never addressed them.
While both Eminem and Andre 3000 tend to make most people's top five favorite rappers lists, Waka Flocka definitely had a hot take with his latest statement. Where do you fall on the topic?
See 26 Rappers Who've Turned Their Love for Weed Into a Business